The U.S. Virgin Islands Urban & Community Forestry Council Inc. will host the first St. Thomas-St. John V.I. Native Trees and Flowers Fair on June 10.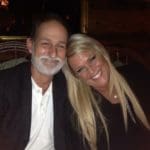 When Kym Rapier moved to St. Thomas 18 months ago, she knew she wanted to make a difference here as she has in each of the communities in which she's lived.
Supported by the Potter Fund for NatureTech Solutions at CFVI, the prize will be awarded to projects that have been built to increase the effectiveness of natural or cultural resource management in the Eastern Caribbean.
The conference will be held from May 22-26 at Sugar Bay Resort and Spa on St. Thomas.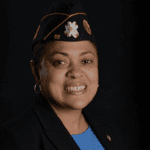 On May 20, Legionnaires from all posts in the territory will assemble to discuss issues affecting V.I. veterans and to prepare an agenda for the next convention in Puerto Rico.
With an extensive program, including an exhibition, online dissemination, workshops and cultural events, the Royal Danish Library offers various points of entry that enable its users to participate in a discussion about Denmark's colonial history.
The first annual $3,000 NatureTech.Solutions award will be presented to a resident of an Eastern Caribbean island. Applications are due by Sept. 1.
AARP's V.I. Andrus Award for Community Service honors 50+ Virgin Islanders who are sharing their experiences, talents and skills to enrich the lives of their community members.
The League of Women Voters of the Virgin Islands will host its next annual meeting at the Caribbean Genealogy Library on St. Thomas.
Beginning May 1, Morris Caribbean Publications will host and manage the USVIHTA consumer and member Web sites as well as its social media presence and targeted digital marketing.