The John Maxwell Team Global Youth Initiative will touch the lives of some half-million young people with a series of events will be held worldwide.
The training will be led by Tom Carlisi and Rev. Jennie Anahata, May 17-21.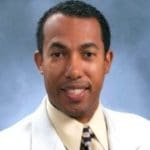 Island Vibes Summer Camp is an overnight sports and adventure camp that will be held at the University of the Virgin Islands from June 25-July 8.
"AKA Day at the Capitol" is an initiative that allows the sorority members and lawmakers to participate in a dialogue about important platform issues.
The Virgin Islands Conservation Society invites the community to participate in a USVI Earth Day March and Celebration to be held on St. Thomas and St. Croix from 9 a.m. to noon, on Saturday.
The V.I. Department of Labor invites employers, not for-profit organizations and training service providers to participate in this year's Summer Youth Work Experience, Training Program.
The Division of Libraries, Archives and Museums will celebrate National Library Week, April 9-15. First sponsored in 1958, This national observance is sponsored by the American Library Association and libraries across the country.
The members of Sigma Theta Omega sorority, which is a chapter of AKA, will distribute information on mental health, and continue its efforts to support individuals with mental health issues.
Grants will be awarded based on the potential of the proposed project to promote an integrated approach to addressing shared environmental concerns across island boundaries as well as to projects that contribute to trans-boundary solutions for environmental problems.
Twelve schools participated in the 2017 Rotary Sunrise Kids Triathlon on Sunday, April 2.