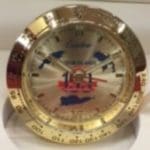 The Virgin Islands Transfer Centennial Commission and Cardow Jewelers have announced the arrival of the limited-edition VI Centennial 2017 timepieces.
The Community Foundation of the Virgin Islands (CFVI) has announced that its annual academic scholarships for graduate and undergraduate students are now available.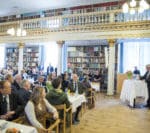 Today, five million digital images (1 km of documents) will be made available to everyone.
The Advisory Committee of the Euan McFarlane Environmental Leadership Award of CFVI has announced its selection of Tadzio Bervoets in recognition of his important work as a dedicated and passionate Caribbean conservationist.
The India Association of the Virgin Islands held its annual general body meeting on Friday, Feb. 17, and elected officers and a board of directors for 2017.
The Virgin Islands Carnival Committee is looking for those who want to become part of the celebration in one way or another.
Enjoy a day at sea with a snorkeling adventure in a cove, while watching for sea turtles, sting rays and maybe a dolphin sighting along the way.
The Trust for Virgin Islands Land (TVIL) has announced a significant gift of valuable agricultural land on St. Croix. The donors, Pat and Macy Wall, have deeded 40 acres of Lowry Hill on the South Shore to TVIL out of a desire to see it preserved and, ultimately, part of a park.
The Bennie and Martha Benjamin Foundation, dedicated to improving healthcare in the Virgin Islands, has donated $19,146.50 to the Schneider Regional Medical Center.
The Sathya Sai Center of St. Thomas (Region 3) heard there was a need, and the Schneider Regional Medical Center became the grateful recipients of a donation of 29 blood pressure cuffs.