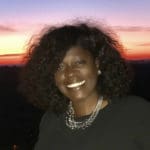 St. Croix native Claudia Schrader has been named president of Kingsborough Community College in the New York borough of Brooklyn, and credits her Crucian upbringing for her success.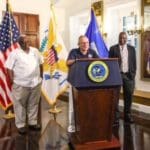 The general public, cabinet members, Gov. Kenneth E. Mapp and Lt. Gov. Osbert Potter were present at an informal gathering to bid farewell to William "Bill" Vogel, the federal coordinating officer of FEMA Region II.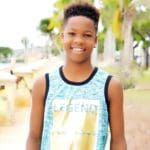 The 11-year-old Alexander Henderson Elementary School honor roll student topped the regional competition with a poster entitled "Present and Future," which focused on disaster preparation and environmental preservation.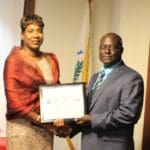 The Employer Support of the Guard and Reserve Patriot Award was given to Capt. Wanda I. Williams, Virgin Islands Army National Guard (VING) supervisor, during a presentation on St. Croix, June 23.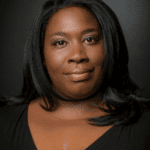 In 2015 Davis, a lyric soprano, joined the Collegiate Division of the Carol Brice Branch of NANM and has been honored to perform in several of the master classes and concerts at NANM conventions.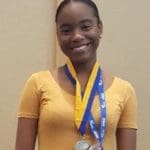 Alexander was one of more than 9,600 of America's best and brightest junior and senior high school students who traveled to Maryland to the FBLA and FBLA National Leadership Conference held June 28–July 1.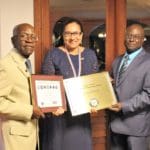 This honor is the highest award given by the ESGR to a state committee volunteer. It is given for sustained and exceptional service for a period of at least five years. Every year an ESGR volunteer is named for each of its four regions, Petersen is the 2018 Roche Award recipient for the Southeast Region.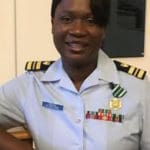 U.S. Coast Guard Lt. Biann Creque, a 1999 graduate of Charlotte Amalie High School, St. Thomas, U.S. Virgin Islands, was promoted to the rank of lieutenant commander (Lt. Cmdr.) at the U.S. Coast Guard Headquarters, Washington, D.C.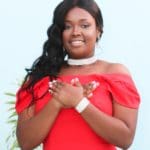 Ketura Harrigan, a 17-year-old honor student who graduated 15th in her class from Charlotte Amalie High School, was chosen to attend her prom as the Belle of the Ball.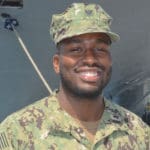 Clarence Matthews learned a lot of important lessons while growing up on St. Croix, lessons that have taken him far in his military career, both literally and figuratively.