The co-CEOs of Lockhart Companies Inc. (LCI) have announced the retirement of a valued, long serving senior officer, and the promotion of two relatively new senior officers.
West Indian Company Ltd. has announced that Clifford F. Graham will assume the position of president and CEO on Monday, May 1.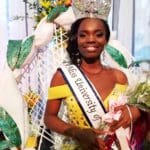 Angelique Flemming was crowned Miss University of the Virgin Islands 2017-2018 at the 37th Annual Miss UVI Ambassadorial Competition held on Saturday, April 8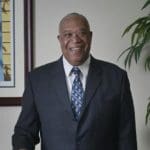 For two years in row Dr. Bernard A. Wheatley has been recognized by Becker's Hospital Review as one of the "60 Rural Hospital CEOs to Know."
Dr. Marcella Nunez-Smith, associate professor of medicine at Yale University, is the recipient of the prestigious 2017 national Herbert W. Nickens Award for her career work.
The Virgin Islands Department of Education honored its 2017 VI State Teacher of the Year, Dinah Browne, a St. Croix Central High School English teacher, at a special ceremony held Friday, Jan. 27, at Government House on St. Croix.
Richard Doumeng, managing director of Bolongo Bay Beach Resort, will be honored with the Virgin Islands Hotel and Tourism Association's (USVI-HTA) Award of Excellence at the annual Tommy Star Awards Gala. This major black tie event will take place on Nov. 5 at the Marriott's Frenchman's Reef Beach Resort.
When the doors of the National Museum of African-American History & Culture opened at 10 a.m., Sept. 24, in Washington, D.C., the work of two prominent Virgin Islanders will be highlighted in its halls: the first black U.S. Navy bandmaster, Alton Augustus Adams of St. Thomas, and the only known free black silversmith, Peter Bentzon of St. Croix.
The U.S. Virgin Islands will be well represented when President Barack Obama officially opens the Smithsonian's National Museum of African American History and Culture (NMAAHC) in Washington, D.C., on Saturday, Sept. 24. Virgin Islander Alton A. Adams will be represented.
Alani Henneman-Todman has been appointed the new Director of Communications for the United States Virgin Islands Department of Tourism (DOT). Formerly manager for media and travel industry relations for St. Thomas and St. John, she will assume her new role immediately.