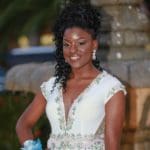 For the third consecutive year, a graduating senior from the Virgin Islands was granted a prom experience of any girl's wildest dream.
The Community Foundation of the Virgin Islands (CFVI) and United Jazz Foundation (UJF) will present the Jaci and Jerry Silverberg Trumpet Awards to Keshawn Hardy and Daniel Newton at 7:30 p.m., June 2.
Hundreds of public, private and parochial school students in the District displayed and presented projects at the annual Science, Technology, Engineering, Arts and Math (STEAM) Week held May 16-19.
The University of the Virgin Islands College of Science and Mathematics, together with the Etelman Observatory, is organizing two upcoming astronomy conferences this summer.
Here is what is happening on both campuses of the University of the Virgin Islands.
The President's Committee on the Arts and the Humanities and its partner agencies named the theater as a finalist in the 2017 National Arts and Humanities Youth Program.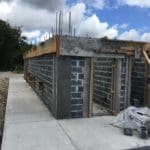 The Department of Education now directly leads and regulates the management and delivery of all VIDE Capital Improvement Projects (CIP) that were previously administered through the Department of Public Works.
CEO Alvaro Pilar has announced Viya Scholarships for graduating high school seniors in the territory.
The University of the Virgin Islands Board of Trustees will meet at 9 a.m., Saturday, June 3, in the Administration and Conference Center Building.
This input will provide invaluable information that will assist the Board in meeting the demands, opportunities and economic development of the territory