The Caribbean Hotel and Tourism Association Education Foundation (CHTAEF) has announced that its application deadline for its scholarship program is Thursday, March 30.
UVI alumni and friends are asked to once again lend support to its annual telephone fundraising drive to support academic scholarships for students in need.
The Community Foundation of the Virgin Islands (CFVI) has announced that its annual academic scholarships for graduate and undergraduate students are now available.
The estate of St. Thomas educator and administrator Dr. Rehenia Gabriel recently established a scholarship in her name for students in the St. Thomas-St. John District.
This program, currently in its eighth year, was developed by The Home Depot Store Support Inc. to recognize and encourage innovative projects that enhance the campuses of America's treasured HBCUs.
Anyone who has ever wanted to start and operate a summer camp, are invited to join the Department of Human Services when it presents workshops titled "Mass Consultation for Summer Camps."
he following are the dates for registering children for Kindergarten as well as rules and requirements.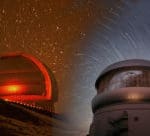 The National Optical Astronomy Observatory granted astronomers at the University of the Virgin Islands access to two of the world's largest telescopes in Chile and Hawaii.
The poetry recitation event encourages high school students to learn about great poetry through memorization, performance and competition. Poetry Out Loud is a national competition, and the Territorial Finals are scheduled for March 11.
For the last six months, AP English Language and Composition students at Charlotte Amalie High School have been hard at work on a collaborative research project with high school students in Denmark that shed light on an aspect of V.I. history they knew little about.