St. Thomas-St John School District has released the registration schedule for school year 2017-2018 for all grades.
The VI Lit Fest 2017 keynote speaker is Emmy award-winning po-et, actor, editor, critic and musician Kwame Dawes, who will speak to the festival theme: "New Vistas: An Evolving Caribbean."
The UVI-led project, "Supporting Emerging Aquatic Scientists (SEAS) Your Tomorrow," was chosen out of 36 grants distributed across the country to be featured in the National Science Foundation's INCLUDES program.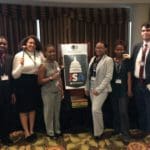 A delegation of six V.I. high school students recently attended the Northeast Winter Congress of the Junior Statesmen Association (JSA) where they won two of 14 coveted Best Speaker Gavels
Applications for the USVI Hotel and Tourism Association's (USVIHTA) Lorette Resch Scholarship will open April 3 with a submission deadline of May 5.
The V.I. Department of Human Services will hold its Annual Transition Conference on St. Thomas and on St. John.
The V.I. Department of Education invites the community to the 44th Annual Territorial Spelling Bee, which will be held March 30.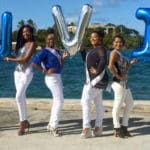 Six contestants are vying for the chance to succeed Che-Raina Warner, who later went on to be crowned Miss National Black College Alumni Hall of Fame.
The Virgin Islands Department of Education - Office of School and Community Affairs, the Division of Special Education and English Language Learners invite parents to a summit.
Pistarckle Theater will teach these theater classes during April at Pistarckle Theater, 4126 Anna's Retreat, Tillett Gardens, St. Thomas.