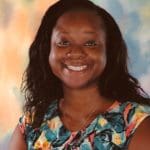 The V.I. Department of Education has recognized Kerra Samuel, a intermediate computer lab teacher on St. Croix, and Shernore Prince, a sixth-grade math, science and health teacher on St. Thomas as District Teachers of the Year.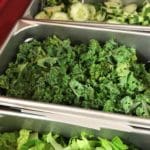 In partnership with Ridge to Reef Farm Hub, based on St. Croix, the School Food Authority exposed students to new ways to incorporate fresh, local produce into their daily meals.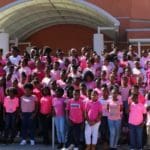 The BCB school family wore pink in support of breast cancer awareness and assembled outside the auditorium to mark the occasion.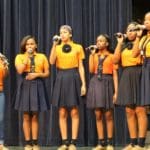 The Charlotte Amalie High School Music Department presented its first concert of the 2018-19 school year, "An Evening of Ensembles," on Oct. 24 in the auditorium, featuring student musicians performing in a variety of small and highly-skilled instrumental and vocal groups.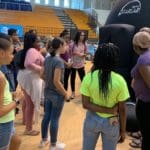 Staff from the university's IT, science and astronomy departments, the Virgin Islands Children's Museum and the Virgin Islands Next Generation Network (viNGN) led activities that exposed the girls to the possibilities of STEM careers.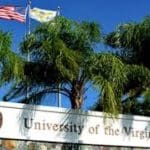 Here is what's happening on both campuses of the University of the Virgin Islands.
The University of the Virgin Islands Board of Trustees will discuss the school's 2018-2023 strategic plan, "Greatness Through Innovation," when it meets at 9:30 a.m. Saturday, Oct. 27.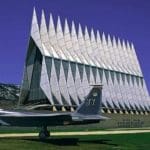 Virgin Islands Delegate to Congress Stacey Plaskett will hold a pair of seminars in November for students interested in the U.S. service academies and their families.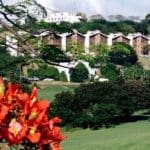 Of the 46 undergraduate student entries, 37 represented the St. Thomas Campus and the other nine represented the Albert A. Sheen Campus on St. Croix. Poster presentations were evaluated by a panel of judges based on presentation, content, visual materials and ability to answer questions.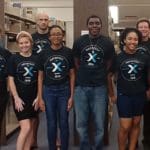 This year's marathon problem-solving event was themed "Hack UVI." The competition was keenly contested by 15 students, nine on the St. Thomas Campus and six on the Albert A. Sheen Campus.