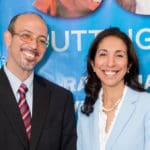 Gubernatorial candidate Soraya Diase Coffelt announced Dwight Nicholson as her lieutenant governor running mate at the campaign's headquarters on St. Croix.
Four-term V.I. Senator Janette Millin Young plans to announce her candidacy for governor Wednesday morning at the Emerald Beach Resort. St. Croix Chamber of Commerce President Edgar Bengoa will be her running mate.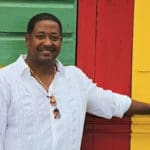 Former seven-term V.I. Sen. Adlah "Foncie" Donastorg announced Saturday that current 11-term V.I. Sen. Alicia "Chucky" Hansen will be his running mate this fall...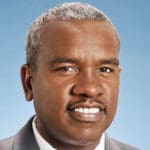 Former Labor Commissioner Albert Bryan Jr. formally announced his candidacy for governor and introduced Sen. Tregenza Roach of St. Thomas as his running mate Thursday at Gertrude's Restaurant on St. Croix.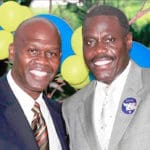 Moleto Smith Jr. and running mate Hubert Lorenzo Frederick on Sunday announced their run for governor and lieutenant governor as independent candidates in the 2018 Virgin Islands gubernatorial race.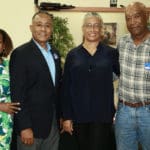 Former Finance Commissioner and bank executive Angel Dawson introduced St. Croix attorney Marise James as his running mate Saturday as he announced his candidacy for governor at the St. Croix Democratic Party District Committee.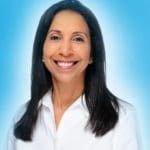 Soraya Coffelt, gubernatorial candidate, says that Gov. Kenneth Mapp's repeated extensions of the State of Emergency further trample on Virgin Islands laws that require financial accountability and transparency to the people.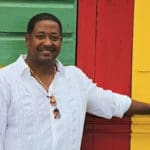 Former Sen. Adlah H. Donastorg, a three-time candidate for governor of the U.S. Virgin Islands, threw his hat in the ring Saturday for a fourth run at Government House.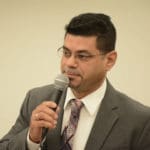 USVI gubernatorial candidate Allison "Allie" Petrus on Saturday announced his running mate for the Democratic primary election – Sen. Sammuel Sanes.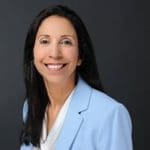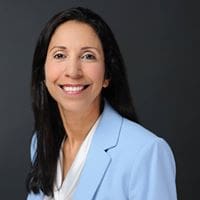 Part of Coffelt's vision is centered on transforming the V.I. into the economic powerhouse and leader in the Caribbean.