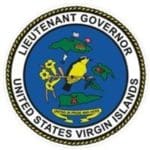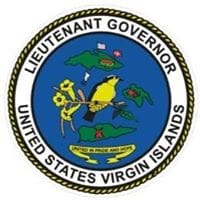 Tyrone Seijo has been retained by the Association to adjust Real Legacy claims.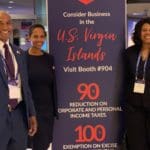 More than 3,100 people attended this year's summit, which included 1,200 business investors from a record 79 global markets.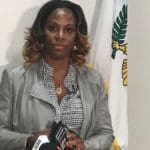 The Congresswoman met with subcontractors. The purpose of the meeting was to hear from this important group on what has worked, community concerns, payment and non-payment to them and vendors as well as processes needed to be put in place to better execute on the billions of federal dollars in disaster funding.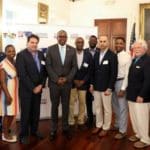 Business investment opportunities captured high interest among eight prospective investors at a U.S. Virgin Islands Investor Forum on St. Thomas and St. Croix. Government representatives and their public and private sector partners welcomed the prospective investors June 13-15.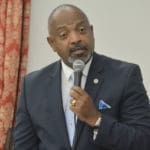 Lt. Gov. Tregenza A. Roach Esq., in his capacity as the Commissioner of Insurance and Ancillary Receiver of Real Legacy Assurance Company, has ordered the Virgin Islands Insurance Guaranty Association to pay outstanding Real Legacy claims, including replacement cost holdback claims.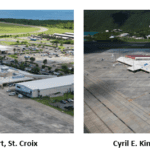 The FAA's Title 14 Part 139 requirements outline the standards for certification of the approximately 550 U.S. airports with commercial passenger service.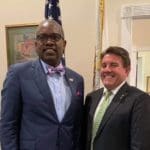 The U.S. Virgin Islands Dental Association (VIDA) this week partnered with the American Dental Association (ADA) to convene the U.S.V.I. Oral Health Care Summit, which featured Gov. Albert Bryan Jr. and other elected officials to build upon existing oral health initiatives and address the territory's oral health care needs.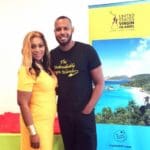 The USVI Department of Tourism (DOT) has launched a vigorous summer campaign to market the islands' unique carnival and festivals.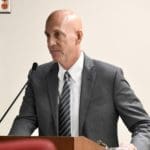 FEMA official Tito Hernandez said the federal agency also is considering having FEMA permanently located in the territory as a result of the lessons learned from hurricanes Irma and Maria in 2017.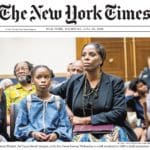 Delegate Stacey Plaskett's (D-V.I.) photo was front and center Thursday, above the fold of the front page of the New York Times, the paper...