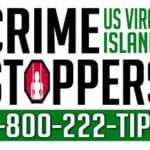 The anonymous tip service, Crime Stoppers USVI, seeks the public's help to resolve a homicide that took place five years ago and a case of a missing hiker.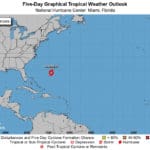 Subtropical Storm Andrea appears to pose no threat to the U.S. Virgin Islands, but is a timely reminder to finish hurricane preparations before the official beginning of the hurricane season on June 1.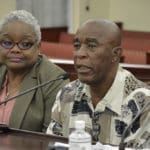 Taxis in the V.I. would be required to offer an electronic payment option to customers after the Senate Committee on Government Operations, Consumers and Affairs Committee on Monday voted to move the bill forward to the Rules and Judiciary Committee.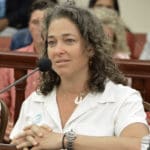 A Senate committee voted Monday to forward a bill banning two chemicals found in many sunscreens after a panel of witnesses, including chemists and divers, testified that the compounds contribute to the deterioration of coral reefs and have been linked to harmful side effects in humans.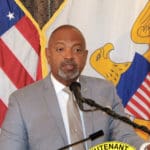 Federal law still makes it dicey for banks to handle money from the legal trade of marijuana and V.I. banks continued to voice the same concerns at a recent V.I. Banking Board meeting chaired by Lt. Gov. Tregenza Roach.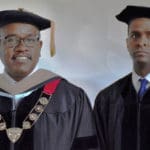 Commencement exercises at the University of the Virgin Islands saw 195 students on the St. Thomas campus turn towards the future Friday. The grads were hailed for their determination, as a class that persisted through hard times.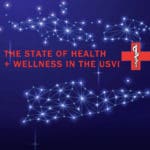 Although its senior population is growing rapidly, the U.S. Virgin Islands is lagging when it comes to specialized health care for the elderly. In the 2000 census, people over the age of 65 made up 8.4 percent of the V.I. population. In the 2010 census, the percentage had grown to 13.5 percent.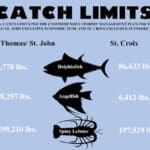 The National Oceanic and Atmospheric Administration has initiated an island-based management approach since 2012, providing autonomy to agencies like the Caribbean Fishery Management Council, which has now approved plans to further embrace island-based fishing management.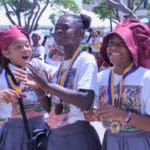 The scent of turmeric wafted through the Emancipation Gardens as students representing the Seventh-day Adventist School were announced as the winners of the V.I. Police Department's second annual youth culinary event.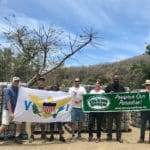 Island Green Living Association celebrated the transport of almost 400,000 aluminum cans from their St. John storage site, the ReSource Depot at Susannaberg, to Puerto Rico on Saturday. 'This is the culmination of our four years of crushing cans,' said Doug White, IGLA co-founder.