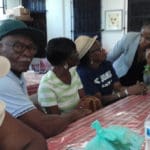 When the delegate to Congress appeared before residents of St. John this week, she brought words of progress in her pursuit of broader Medicaid coverage and expanded voting rights for citizens living in U.S. Insular areas.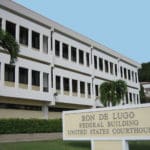 A Syrian national arrested on St. Thomas and charged with illegally entering the territory was released into the custody of his family in California pending the outcome of his case. George Soufan appeared in V.I. District Court Wednesday after being detained late last week on St. Thomas.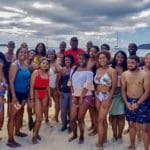 College spring break is usually about parties and over-indulgence, but for 22 students from Howard University who arrived on St. Thomas March 9, Spring Break was spent completing community service projects around the island.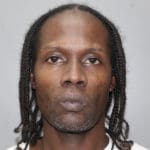 An employee of the Viking Corporation, located in Estate Thomas on St. Thomas, was killed when he was shot multiple times at work Wednesday morning, allegedly by a fellow employee, according to the V.I. Police Department.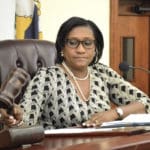 The Senate Finance Committee on Tuesday voted unanimously to subpoena prime recovery contractor AECOM after company representatives failed to show at a hearing meant to shed light on the persistent problem of delayed contractor payments in the FEMA-funded roof repair program.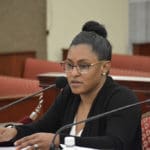 The Senate Finance Committee on Thursday unanimously approved a bill raising a special annual appropriation of federal rum excise tax revenues to GERS from...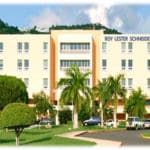 A few days after Gov. Albert Bryan declared a mental healthcare emergency in the U.S. Virgin Islands, a real emergency showed up at the Roy L. Schneider Hospital. But according to a former official familiar with the situation, the person in crisis was simply sent away.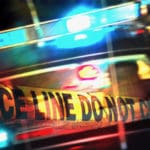 Two men were killed and two people injured Sunday night in a shooting at a St. Thomas dance club, the V.I. Police Department reported.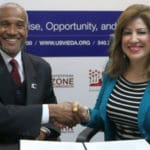 They've been working together for years, and last week they made it official – a partnership that starts off with the development of a strategic plan that promises new opportunities for V.I. small businesses.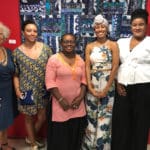 The exhibition "The Fabric of Consciousness Exhibit this Art" will close after this week's "Art Thursday" and members of the Art at the Top Hat Gallery want to make sure people get a chance to see it.