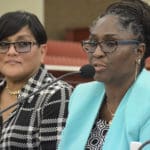 Virgin Islands school administrators and legislators want schools to start earlier in the fall and end earlier in the spring. The effort to do so, however, has failed in recent years. The problem is how to compensate teachers in the year of the change.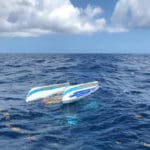 A Good Samaritan and the U.S. Coast Guard worked together Tuesday to rescue a U.S. Virgin Islands man from the water after his 12-foot catamaran capsized north of Culebra Island, Puerto Rico.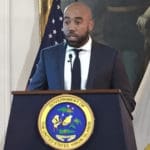 The governor is continuing to press FEMA to release desperately needed hurricane recovery funds, Richard Motta, director of communications for Gov. Albert Bryan Jr., reported Monday during a news conference at Government House on St. Croix.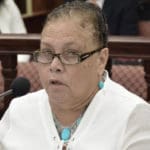 Whether to prohibit school monitors from carrying metal batons became a topic of debate Monday, questioning if meeting violence with violence was appropriate in the territory schools.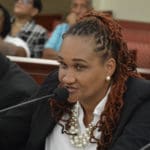 Passions ran high as members of the Committee on Education and Workforce Development questioned Department of Education representatives about preparations for the 2019-2020 school year.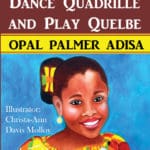 Opal Palmer Adisa, a Jamaican-born award-winning poet, novelist, performance artist and educator, said St. Croix has had a significant cultural influence on her and has inspired her to write a trilogy of books for local children.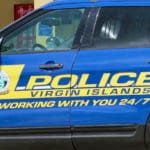 Two men, brothers in their 60s, were found dead Monday morning, but police said the preliminary investigation showed no sign of foul play. The two men were identified by next of kin as 69-year-old John Rapine, a FEMA employee, and his 61-year-old brother, Joseph Rapine.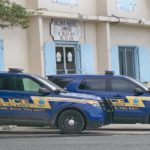 Top officials at the Virgin Islands Police Department have assured a federal judge they can continue to uphold the standards achieved when the court declared they reached compliance in an 11-year-old use-of-force case.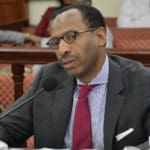 Senators questioned Peter Chapman, executive director of the University of the Virgin Islands' Research and Technology Park, on Wednesday about the entity's operations and variable benefits offered to tenant companies. They also raised questions regarding an old contract that the park is forced to honor.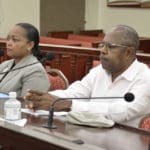 The Senate Committee on Transportation voted Friday to allow the Department of Public Works to display advertising on Vitran buses, even though the buses already carry such ads.