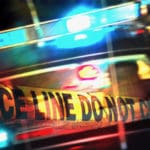 Police on Thursday discovered the body of a man who had been shot to death. The body was found in the living room of the man's apartment.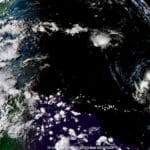 Invest 92-L, a broad and elongated area of low pressure located several hundred miles to the south-southwest of the Cape Verde Islands, still looks to become our next named tropical storm -- Helene -- over the next several days or so.
On the first anniversary of the passage of Hurricane Irma, some of the people called to duty in the face of the onslaught shared their stories with the Source. Here are their accounts of their experiences.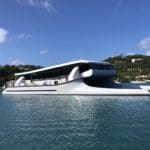 A sign of progress for the St. John Westin Resort appeared over a week ago with the debut of the "Fast Cat." Owned by Cruz Bay Watersports, the Fast Cat will serve as The Westin's new and state-of-the-art ferry for guests and associates.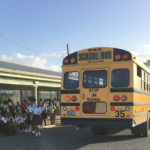 St. Croix Educational Complex was dismissed early due to an electrical failure, the Education Department announced at 11:21 a.m. Thursday, Sept. 6.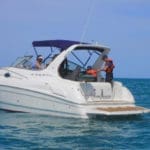 U.S. Coast Guard boat crews in Sector San Juan completed law enforcement patrols during the Labor Day weekend in Puerto Rico and the U.S. Virgin Islands in support of Operation PAX Defender, a regional effort to interdict possible illegal charter operations.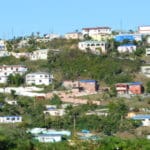 A small but growing number of St. Thomas residents have filed suit against MAPFRE for slow action and low settlement offers. Most recently, claimant say MAPFRE's delays are intentional and potential.
A festive Labor Day crowd basked in the sun to show off and admire works of automotive art at the fourth annual Coral Bay Labor Day Car Show. Car lovers viewed dozens of vintage and customized cars and trucks on Monday.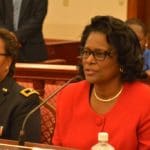 A week after the death of a St. John first responder amid reports of call to 911 going unanswered in during his medical crisis, the director of the V.I. Territorial Emergency Management Agency said an audit of the system showed it was working properly on the fatal night.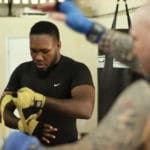 For the first time in months, V.I. heavyweight boxer Clayton Laurent, Jr. took Tuesday morning off. Unlike every day for the past eight weeks, his daily routine didn't include putting hours in at the gym, prepping for his fight Saturday.