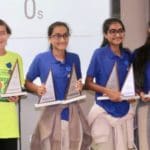 On Feb. 14, when as the poet said, a young person's fancy lightly turns to thoughts of love, a cadre of middle school students from four St. Croix schools will be engaged in something that really counts – mathematics.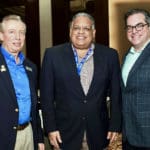 Joe Boschulte, the new head of the U.S. Virgin Islands Department of Tourism, signaled his department's desire to collaborate with other Caribbean destinations in promoting the region in the global marketplace.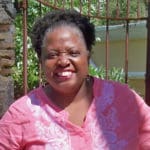 The Division of Virgin Islands Cultural Education will debut its V.I. Cultural Program of the Arts, a visual arts program for junior high and high school students, the division announced Wednesday.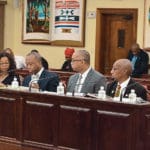 The U.S. Virgin Islands is still in a state of financial crisis, and the government's structural debt has continued to increase, Gov. Albert Bryan's financial team told the Senate Finance Committee Tuesday in remarks that echoed Bryan's State of the Territory address.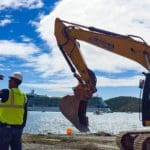 In the 16 months after the 2017 hurricanes, the U.S. Virgin Islands has spent roughly $722 million in disaster funds so far, spread across various local government agencies, and the Federal Emergency Management Agency has obligated $894 million for approved projects, according to Finance Commissioner Nominee Kirk Callwood.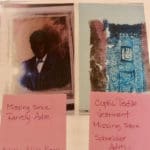 For Virgin Islanders concerned the government's large collection of valuable and historically priceless art and artifacts may not be secure after the 2017 hurricanes, there is good news, more good news, bad news and more bad news.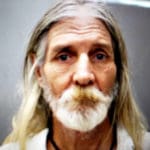 A St. Thomas man who became the subject of a public outcry in 2018 after he told a black man to leave Water Island or face death was sentenced to a year in jail. Upon pronouncing the sentence on Monday, the judge suspended all but 14 days of the sentence.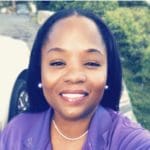 Governor Albert Bryan named Shikima Jones as administrator to the island of St. John Monday, completing the administration's team of island administrators. Sen. Sammuel Sanes is St. Croix administrator and Avery Lewis is St. Thomas - Water Island administrator.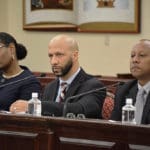 Executives of St. Croix's Juan F. Luis Hospital and St. Thomas' Schneider Regional Medical Center told a panel of Senators Monday of varying degrees of progress, while also outlining what JFL Chief Executive Officer Dyma Williams called a "mountain of debt."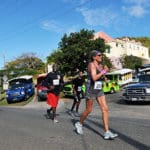 If you've noticed there's recently been an increase in the number of runners and joggers on the roads, it's probably not your imagination. Throughout the territory, runners are getting ready for the 23rd annual 8 Tuff Miles, the St. John road race scheduled this year for Feb. 23.