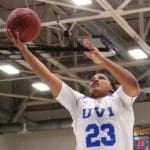 Both the men's and women's basketball teams from the University of the Virgin Islands defeated their counterparts from Carver Bible College of Atlanta.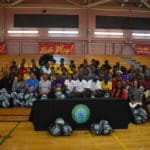 The Emerald Gems Foundation announced the donation of over 150 basketballs to public high schools in the Virgin Islands. Emerald Gems partnered with the Department of Education, Sports Park and Recreation and the office of Senator Athneil Thomas to make the donation possible.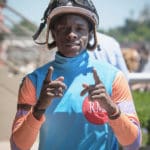 Emotions ran high Monday and tears flowed freely during a Senate committee hearing on a bill to recognize Euclyn "Pede" Prentice Jr. for his accomplishments in the horse racing industry, his contributions to the Virgin Islands and to name a road in his honor.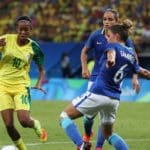 U.S. Virgin Islands Soccer Association is inviting girls and their parents interested in training with the National Developmental Program to attend an information meeting on Feb. 1, at the VI Montessori School.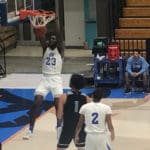 The University of the Virgin Islands Men's Basketball team hosted and split a pair of games against Grace Christian University this weekend at the UVI Sports and Fitness Center.

Island Vibes Summer Camp is a private, non-profit organization that was created to bring a unique summer experience to the U.S. Virgin Islands so that young athletes may have the opportunity to improve their skills and explore new cultures with paradise as the backdrop.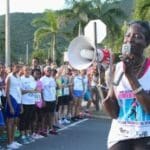 Fruit Bowl will host the 38th edition of the Women's Jogger Jam Sunday, Jan. 26, at 4:30 p.m.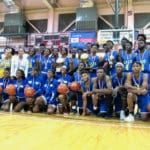 When a holiday weekend's worth of basketball took to the court at Ivanna Eudora Kean High School, 13 teams came out to play. By the time the IAA/McDonald's Martin Luther King Memorial Invitational Boys and Girls Basketball Tournament wound down to the finals, only two schools were left standing.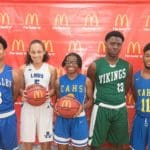 Teams from St. Thomas, St. Croix and the British Virgin Islands will participate in back to back games throughout the holiday weekend (Jan. 17-20).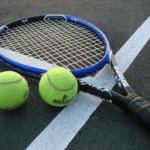 The International Tennis Federation will feature The Caribbean Cup Tennis Series in six different countries this year, including a new stop in Vancouver, Canada.