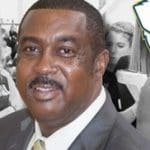 The Class of 2019 will be the inaugural class inducted into the Assistant Coaches Hall of Fame.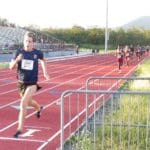 The participating teams included: the Barracudas Track Club, the St. Croix Track Club, Jolly Roger Track Club, V.I. Express Track Club of St. Croix and Cheetahs Track Club of St. Thomas.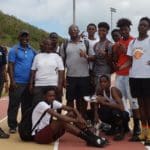 The Virgin Islands Track and Field Federation (VITFF) held the Caribbean Free Trade Association (CARIFTA) Junior Track and Field trials meet on Saturday at the Ivana Eudora Kean High School Track and Field facility on St. Thomas.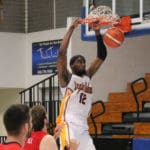 The Virgins Islands rounded out its play in the final FIBA World Cup Qualifying Window with a 64-59 victory of Chile on Sunday at UVI Sports and Fitness Center. Georgio Milligan led the home team with 25 points.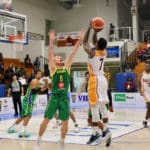 Brazil defeated the Virgin Islands 104-80 on Thursday evening at the University of the Virgin Islands Sports and Fitness Center.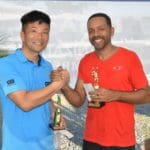 Martinez, who began playing tennis as an adult, beat fellow island resident June Horii during a first to ten-point tie-breaker after each man won one match apiece (4-6, 6-2, 10-3). The match proved an exciting finale to this decade-plus old tournament, held Feb. 14-18, at the St. Thomas Yacht Club (STYC).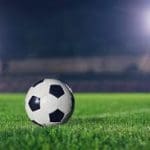 The USVI Soccer Association (USVISA) held its Premier League Championship game on Sunday, Feb. 17, at Schjang Ballpark on St. Croix.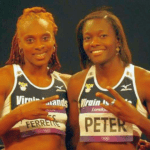 The first class of The Virgin Islands Track and Field Hall of Fame (2019) is comprised of Virgin Islands USA Olympic track and field athletes: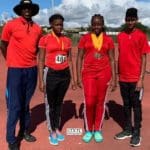 Ariana Edgar, Alex Joseph and Anelia Austrie competed in the AAJI (ASOCIACIÓN DE ATLETISMO JUVENIL E INFANTIL) league on Saturday, Feb. 9.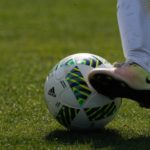 Children in the Virgin Islands now have the choice of attending three locations to learn the fundamentals of soccer.