This is the schedule for the Zero Tolerance Basketball Summer League games planned for June.
The Elmo Plaskett Little League divisions are based on the age of the players. The following are the dates, times and places for the June games.
The Virgin Islands Girls Under-15 and Under-17 National Team is preparing for the upcoming Caribbean leg of the FIFA World Cup qualifiers to be held in August 2017.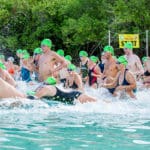 This year's event will be the largest ever, with 350 competitors. Hosted by Friends of V.I. National Park, it will raise money for preservation, conservation and education programs.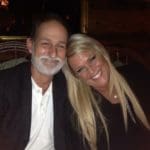 When Kym Rapier moved to St. Thomas 18 months ago, she knew she wanted to make a difference here as she has in each of the communities in which she's lived.
The biggest nautical event in the Caribbean is comprised of three separate events; the Caribbean Triple Crown Poker run series will take place in the most beautiful destinations in the region: the British Virgin Islands (BVI), the U.S. Virgin Islands (USVI) and St. Maarten.
Athletes from St. Thomas, St. Croix, St. John and the British Virgin islands (BVI) will compete in the following sports activities
The USVI Soccer Association will host a CONCACAF "D" License Coaching Course from May 18-21.
Three St. Thomas Stingrays set new V.I. Swimming Federation records.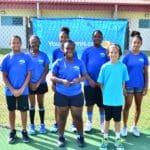 The Warriors and the Ambassadors captured the Junior Team Tennis title to conclude the Virgin Islands Tennis Association Junior Team Tennis League on May 7.