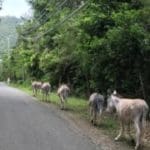 Still recovering from marathon races in Charlotte Amalie four days earlier, stalwart Danish runners, who are here to observe the Centennial a of the Virgin Islands Transfer from Danish to U.S. rule, took on the roads of Coral Bay on Thursday.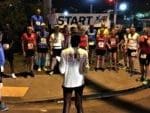 The first Denmark--V.I. Marathon was offered as a contribution from a group of veteran Danish runners to the Centennial Anniversary of the transfer of the V.I. from Danish to U.S. rule.
Guidance Sports Club Inc. will host the Positive Guidance Small Fry and Governmental Agencies Basketball Tournament on March 3-4 at the Free Will Baptist School Gymnasium.
Tennis players from the U.S. Virgin Islands, Caribbean and U.S. Mainland are registered to compete in the Innovative-Choice Wireless VI Open Tennis Tournament.
Three of the top V.I. National Track and Field Team members will be competing in the region this weekend.
Runners who love the longer distances should get ready for three separate races on St. Thomas one weekend (March 5), on St. John mid-week (March 9) and on St. Croix the next weekend (March 12).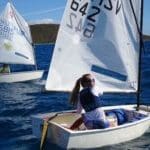 The 2017 Cruzan Open Regatta drew 55 junior sailors from across the USVI, the BVI and Puerto Rico this past weekend.
The U.S. Virgin Islands Beach Soccer National Team will be participating in the CONCACAF Beach Soccer Championship Feb. 20-26 in Nassau, Bahamas.
A strong group of Virgin Islands National Track and Field Team members are competing in the indoor season, and they include college student/athletes and professionals.
The Virgin Islands' top men and women will compete in the St. Croix Central High School (CHS) Varsity Basketball Tournament on Feb. 16 - 19.