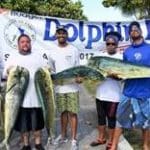 Register for the tournament at 6:30 p.m., Friday, May 17, at the Virgin Islands Game Fishing Club in Red Hook. The fee is $300 for four rods with $50 for an extra rod. The Captain's Meeting will follow registration.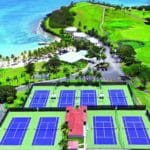 Hundreds of junior tennis players, coaches and tournament officials will begin arriving on St. Croix this weekend for the first-ever USVI Cup, an International Tennis Federation (ITF)-sanctioned tournament. Boys and girls (under-18) will compete in back-to-back tournaments, scheduled for May 13-18 and May 20-25 on St. Croix.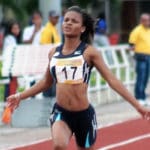 Nia Jack of St. Croix set a pair of personal records and took home three gold medals at Southwest Conference Athletic meet Sunday in Prairie View, Texas.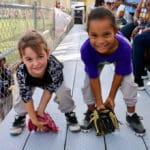 Saturday was a perfect day for baseball and softball, with cool breezes and a bright sun as players and spectators gathered at DC Canegata Ballpark in Christiansted.
The 'D' license is the first step in the CONCACAF menu of licenses that are recognized throughout the Caribbean, North and Central American region.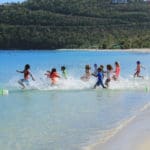 Hoots, hollers and hugs were the order of the day on Saturday at Magens Bay as 97 young people swam, biked and ran in the ninth Annual Rotary Sunrise Kids Triathlon.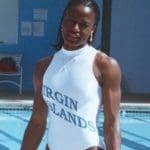 Of all the colleges/universities at which Virgin Islands National Track and Field Team members have made their presence known, a close look should be given at the Southeastern Conference of the NCAA, which, over the years, appears to have been a perfect fit for these athletes.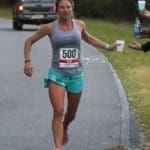 Klein took first place for female runners in the Optim Orthopedic Skidaway Island Half-Marathon near Savanah, Ga., and an equally impressive fourth place overall with a time of 1:27.38.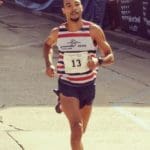 Following a stellar track and cross-country career at the University of Florida, Eduardo Garcia continues his transition to the roads and has, in addition to his collegiate best, put in some impressive road performances, including V.I. national records for the 10K, half-marathon and the marathon.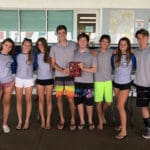 The Antilles High School sailing team traveled last weekend to the Davis Island Yacht Club in Tampa, Florida, where it won the South Atlantic Interscholastic Sailing Association District Team Race Qualifier, securing a spot at Baker team race nationals next month in Portland, Maine.