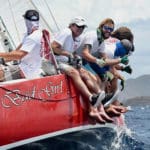 Clouds and a couple of squalls threw windy curve balls across the courses set for the 50-plus boats racing in the 46th St. Thomas International Regatta. STIR, long known as the 'Crown Jewel of Caribbean Yacht Racing', lived up to its reputation by delivering professionally-set round-the-rocks and round-the-buoy courses, the natural attributes of wind, sun and seas, and first-class competition and camaraderie.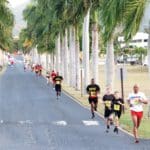 Randall Nielsen, marshal of the V.I. Superior Court, won his first road race at the 2nd Annual UVI Charter Day Mile on the UVI St. Croix Campus, Friday morning.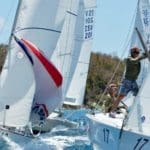 Blue skies, warm seas and winds blowing steadily at 12 to 15 knots over the round-the-island and round-the-buoy courses proved fun for everyone in this St. Thomas Yacht Club-hosted event.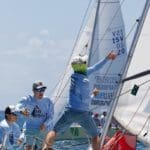 Caribbean perfect sailing conditions made for a great day of racing for the 50-plus boats competing in the first day of the 46th St. Thomas International Regatta (STIR).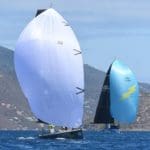 Ten boats had a great chance to warm up and shake down during today's Round the Rocks Race, a one-day circumnavigation of the neighboring 19-square-mile island of St. John.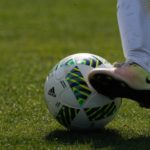 The U.S. Virgin Islands Senior Men's National Team traveled to Anguilla on Wednesday, March 20, to prepare for its Qualifying Match for the CONCACAF...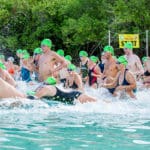 This year's event will be the largest ever, with 350 competitors. Hosted by Friends of the National Park (VINP), the event raises money for preservation, conservation and education programs in VINP.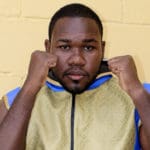 Undefeated V.I. heavyweight boxer Clayton Laurent, Jr. will face his fourth professional fight March 29, when he takes on German Garcia in Trujillo Alto, Puerto Rico.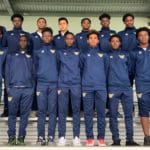 The USVI is in a group with St. Vincent and the Grenadines, Cayman Islands, Nicaragua and Grenada.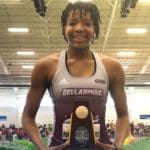 Yashira Rhymer-Stuart won first place in the high jump and became the first Bellarmine University athlete to win an NCAA national USA title in track and field and the first Virgin Islands national track and field team member to win an NCAA national title in the high jump.