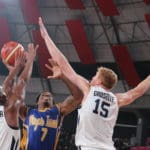 The U.S. Virgin Islands men's basketball team took a loss to the United States in their first game for the 2019 Pan American Games on Wednesday with a score of 119- 84.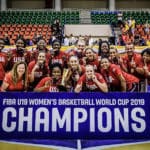 Aliyah Boston, originally from St. Thomas, has helped Team USA win another gold medal, this time at the under-19 FIBA Women's Basketball World Cup in Thailand, and V.I. hoop fans will get a chance to see her play on island this fall.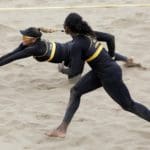 Team ISV's delegation will be represented by nearly 50 athletes, coaches, support staff and officials for the duration of the Games which takes take place from July 26 through Aug. 11.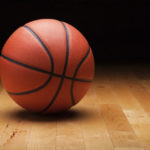 The group's goal is to identify and expose student athletes in the V.I. and across the U.S. who are considered "diamonds in the rough" or "under the radar" to provide them with a platform for recruitment opportunities.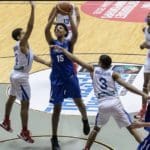 The Virgin Islands were victorious in the opening game of the Boys U-17 CentroBasket Championship, defeating El Salvador 90-62 Wednesday night in Puerto Rico.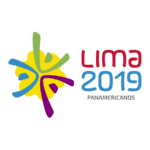 The 2019 Pan-American Games will officially get underway on Friday, July 25 and the Virgin Islands are sending athletes to compete in athletics, men's and women's basketball, beach volleyball, boxing, sailing and swimming.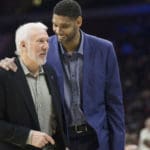 Three years away from the game may have been too long for Crucian-born 15-time NBA all-star Tim Duncan, who will return to the NBA as an assistant coach for the the San Antonio Spurs, the team announced Monday.
The Virgin Islands will participate in the 2019 U-17 Boys Basketball CentroBasket Championships in Puerto Rico beginning Wednesday, playing five games in five days against other Caribbean and Central American nations.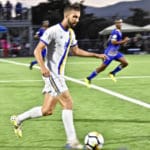 The U.S. Virgin Islands started Sunday's Olympic qualifying soccer game on St. Croix with hope that if it could Barbados by more than one goal, it would advance a step closer to the Olympics. But the visitors broke open the scoring early and never looked back, winning the game 5-0 and clinching a spot in the next round of Olympic qualification.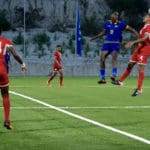 Barbados came out victorious in a physical contest over Cuba, 1-0, on Friday night at the Bethlehem Soccer Complex on St. Croix, opening the door for the U.S. Virgin Islands to advance in the first round of Olympic qualifiers when the home team faces Barbados Sunday afternoon.