The Virgin Islands' top men and women will compete in the St. Croix Central High School (CHS) Varsity Basketball Tournament on Feb. 16 - 19.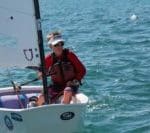 Junior sailors from St. Croix, St. Thomas, St. John, the British Virgin Islands and Puerto Rico will vie for honors at the 2017 Cruzan Open Regatta.
The Virgin Islands Volleyball Federation has announced the upcoming FIVB-sponsored Level 1 Coaches' course on St. Thomas.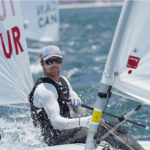 The Virgin Islands Sailing Association (VISA) has awarded Cy Thompson, two-time Olympic Laser sailor, the coveted title of 'Virgin Islands Sailor of the Year' for 2016.
Registration is now open for the International Optimist Regatta (IOR), presented by EMS (Electronic Merchant Systems) Virgin Islands at www.regattanetwork.com. Scheduled for June 16-18, the regatta will kick off with the TOTE Maritime Clinic, June 12-14 and TOTE Maritime Team Race, June 15.
Tryouts for U.S. Virgin Islands Volleyball Federation Junior and Under 23 National Teams will be held as follows
The Virgin Islands Tennis Association (VITA) will begin a Junior Team Tennis League in the U.S. Virgin Islands, Feb. 4.
The Innovative-Choice Wireless VI Open Tennis Tournament, known as the "Wimbledon of the Caribbean" and hosted by the St. Thomas Yacht Club (STYC), will take place Feb. 27 to March 5. Interested persons are encouraged to register soon.
V.I. National Track and Field Team member Eduardo Garcia continues his smooth transition from college to professional road running with an impressive performance at the Naples Half-Marathon in South Florida on Sunday morning of a strong second place finish in 1:06.02.
Over a half-dozen V.I. college student athletes have either begun their indoor track and field season or are anticipating doing so soon. They represent the next generation of V.I. track and field Olympians.