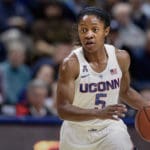 Women to take the court Thursday for the 2018 Paradise Jam and the quality of basketball should be exceptional. Team's participating in the women's side come to St. Thomas with a combined 25-3 record.
These are the scores of the Week 4 games and the schedule for the next games planned for Nov. 25.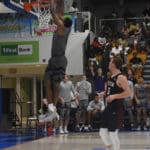 Missouri was able to defeat Oregon State 69-63 and Kansas State dispatched Penn 64-48 in Paradise Jame action Sunday night at the UVI Sports and Fitness Center.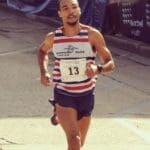 Virgin Islands National Track and Field Team members are ending the second year of the fourth year of what is known as the Olympiad (years between Olympic Games). These include professionals and student athletes, among others. Some of them have recently completed the cross-country season and are preparing for the indoor season.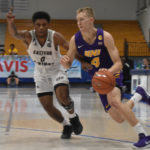 The UVI Buccaneers led by as many as 23 as they handled Johnson University. Old Dominion ran a 22-0 stretch to beat Kennesaw State handily, and Northern Iowa defeated Old Dominion, 90-85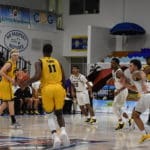 Close competition was the common theme of the day, as three of Friday's four opening games were decided by seven points or fewer.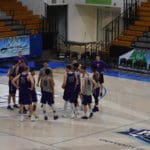 Paradise Jam returns to St. Thomas tomorrow afternoon after a year hiatus forced by damage from Hurricane Irma and Maria.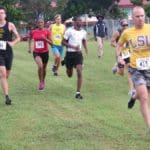 The Nov. 4th featured race for the V.I. Cross-Country Championships held at the Albert Sheen St. Croix Campus was the Veterans Day 5K. Billy Bohlke has won this title on more than a few occasions, and he has added additional success with this week's win.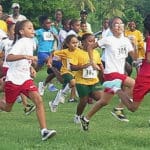 Almost 200 student runners from a wide age-range were on hand Wednesday at the University of the Virgin Islands on St. Croix for the opening of the 4H/V.I.Pace Runners Cross-Country Series.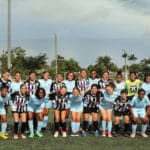 Fourteen St. Croix girls travelled to Puerto Rico for four days, Oct. 5 through 8, and got exposure and experience with competitive level soccer.