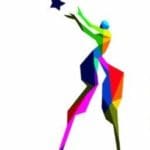 The V.I. Department of Tourism is seeking entertainers, including musicians, dancers and other performing artists, who are interested in working at U.S. Virgin Islands cruise ports and airports.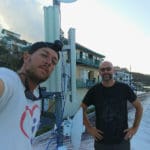 Friends and clients of St. John businessman Jason Monigold were relieved to hear that charges of sex crimes made against him in February were dismissed following a plea agreement in Benton County, Oregon, on Sept. 11.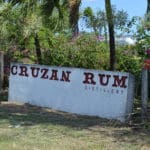 The U.S. Department of the Interior announced Wednesday it will be signing over $251 million dollars to the U.S. Virgin Islands in rum tax cover-over payments for the estimated FY 2019 rum tax collections in the U.S. Virgin Islands. This is the largest amounts since 2013.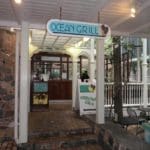 A survey of restaurants throughout St. John shows that some have shut down permanently while others have chosen to open in spite of the decline of hungry tourists.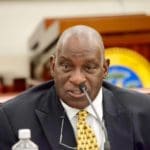 Senators were frustrated that VIPA Executive Director David Mapp did not appear for the Port Authority's budget hearing Tuesday and voted to subpoena him to testify.
Secretary of the Interior Ryan K. Zinke today announced a $75,000 distribution from the Land and Water Conservation Fund to the V.I. for state-identified outdoor recreation and conservation projects.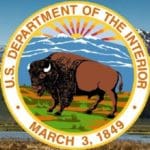 U.S. Department of the Interior Assistant Secretary for Insular and International Affairs has released an additional $198,051 in fiscal year 2018 technical assistance program grants for the U.S. Virgin Islands.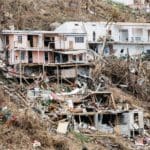 To comment on the proposed changes to the territory's CDBG Disaster Recovery Action Plan with several options available, read the current plan and proposed changes online and/or attend a public meeting.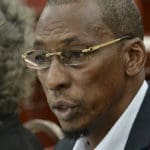 The V.I. Casino Control Commission's revenues slowed a lot after last year's hurricanes and it is behind on its bills, Vice Chair Usie Richards and Executive Director Barbara James-Petersen told senators during budget hearings Tuesday.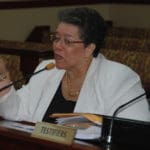 Casino Control Commission Chair Violet Ann Golden and several members of her family were injured when a younger family member apparently suffering from a mental health crisis attacked them with a knife.