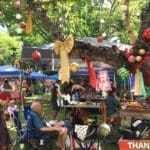 After a night of Christmas carols in the streets and holiday lights saturating the usually dark Peter Limpricht Park in Christiansted, the public park came alive again Saturday with a festive array of vendors selling art, antiques, furniture, food and orchids.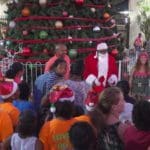 While earlier in the week many business owners in the area said they didn't know about Friday's annual Havensight Christmas tree lighting, attendance at the event told a different story, with crowds starting to build at the mall at about 6 p.m.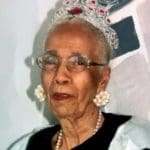 A woman who devoted her life to upholding the culture of the Virgin Islands died Thursday, Dec. 5, at the age of 90. Dorothy Elskoe, known as Dotsy, was remembered by some of her dearest family and friends a few days after her death.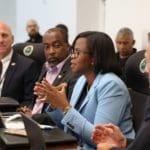 Gov. Albert Bryan Jr., who attended Friday's meeting via teleconference, conveyed his frustration with the slow pace of the critical work to restore U.S.V.I.'s hospitals and schools and fix the territory's roads.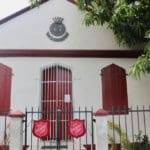 St. Thomas Salvation Army Officer Maj. Steve Pearl had what he called a tragic childhood and lost his way early in life. "I was an angry and bitter young man," Pearl said. He credits his wife, Irma, with being a "salvationist," a term for those who are active members of the Salvation Army.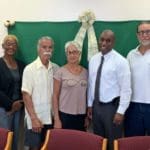 The facility will provide up to 20 emergency shelter beds, transitional housing, and permanent supportive housing for the homeless.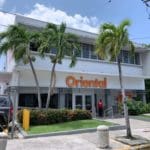 During Monday's meeting, the board will receive a presentation of Oriental's "Application for a bank to license a branch of a foreign bank in the U.S. Virgin Islands."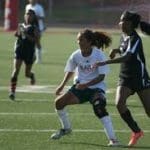 This initiative aims to introduce young girls born January 2005 or later to the fundamentals of soccer and build a pool of players who will participate in tournaments on a local, regional and international level.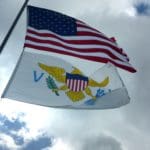 The purpose of these town halls is to provide information on the "New VA Mission Act."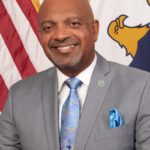 The action came at the body's meeting on Friday, Dec. 6. At the NAIC Fall National Meeting in Austin, Texas.