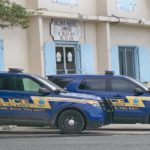 The St. Thomas and St. Croix Policeman's Benevolent Association's voted Nov. 7 to approve proposed wage increases and issued a statement over the weekend thanking Police Commissioner Delroy Richards and Gov. Kenneth Mapp.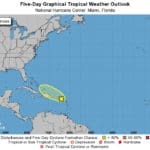 A flash flood warning has been issued for the U.S. Virgin Islands as Invest 65L brings a strong line of moister that began to impact the territory Tuesday evening.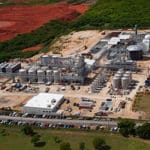 Diageo, owner of a large, taxpayer-financed distillery on St. Croix that accounts for more than $50 million in federal tax revenues for the territory each year, has sold off a portfolio of 19 liquor brands to Sazerac, a family-owned liquor conglomerate.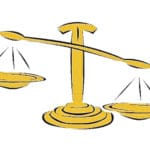 Brice Todman, 36, of St. John, pleaded guilty Tuesday to bringing aliens into the United States and Jose Alfredo Rondon Castro, 40, of the Dominican Republic, pleaded guilty to illegal re-entry into the U.S.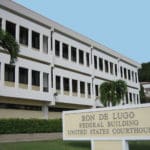 Shahime Ludvig, Jr., 20, of St. Thomas pleaded guilty Tuesday before District Court Judge Curtis V. Gomez to possession with the intent to distribute cocaine, U.S. Attorney Gretchen C.F. Shappert announced.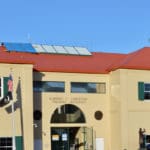 District Court Judge Wilma A. Lewis last week sentenced 38-year-old Jose R. Hodge of St. Croix to 240 months in prison for a variety of charges in a cocaine conspiracy case.

The conference will be held on Monday, Nov. 26, on St. Croix at UVI and on Thursday, Nov. 29, on St. Thomas at the Lockhart Elementary School on St. Thomas.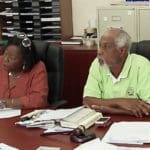 Despite an opinion issued Sunday by Attorney General Claude Walker, Board of Elections members are still expected to begin registering new voters on Tuesday before the Nov. 20 runoff.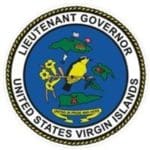 The Office of the Lieutenant Governor Division of the Corporations and Trademarks launched the second phase of its new on-line system, Catalyst, this month.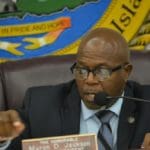 The 32nd Legislature Committee on Finance declined to act on a measure to partially fund the construction of a new destination hotel for St. Thomas. The measure, sponsored by two St. Thomas lawmakers, would have provided an initial step in further development of the Yacht Haven Grande marina and shopping center.