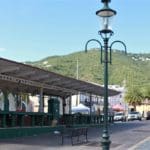 Cobblestone pavers along Main Street and Post Office Square have been fully installed and the roadway is now open to vehicular traffic beginning at the entrance of Cardow, heading west towards Market Square, according to the Department of Public Works.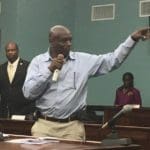 Carlton Dowe, executive director of Virgin Islands Port Authority, delivered good news and bad news to St. John residents at a town hall meeting held at the Legislative Annex Monday night.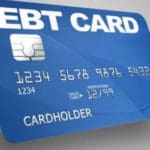 A new rule imposed by President Donald Trump that many sources project will take Supplementary Nutritional Assistance Program benefits – formerly known as Food Stamps – away from more than 700,000 Americans, will not immediately impact the territory.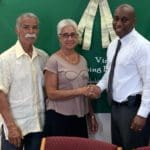 By closing the sale of their Villa Morales Restaurant to the government Angela Morales and J.T. Torres are finally entering their retirement, and the VIHFA is planning to convert it to a center for the homeless.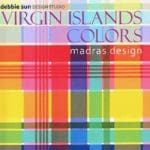 The establishment of an official Virgin Islands madras was passed Monday by the Senate Committee on Culture, Aging and Historic Preservation and forwarded to the Rules and Judiciary Committee after a 4-3 vote.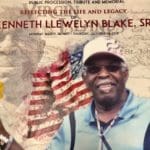 Saturday was a day for people on St. Thomas to say goodbye to Kenneth Blake, the late chairman of the Virgin Islands Carnival Committee. It was also a day for Blake – known as Lord Blakie – to say goodbye.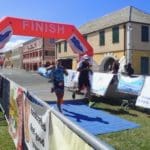 Sunday's 31st running of the Beauty and the Beast Triathlon saw cooler weather, calmer seas and better road conditions than some previous years, especially when the event – America's Paradise and Ironman 70.3 – was held in May, competitors said.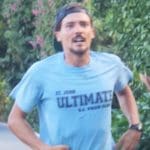 The 88 participants ranged in age from 8 to 70, and over half were participating in the Ten Bay 10K for the first time. The 2-hour time limit posed no problem for the runners and walkers, as the race ended earlier than scheduled.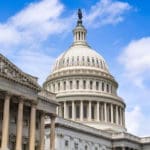 The U.S. Senate Finance Committee reached an agreement on a drug pricing and health extenders bill, which includes a package to extend and increase Medicaid funding in the territories.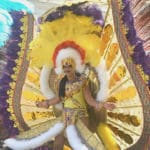 St. Thomas may end up hosting two separate V.I. Carnival events on the same days but sponsored by different entities – the Department of Tourism, mandated by law to conduct the St. Thomas Carnival, and the Virgin Islands Carnival Committee, which claims it owns the St. Thomas Carnival as intellectual property.