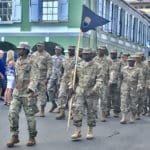 Virgin Islanders took to the streets Sunday to mark Veterans Day, honoring the citizen soldiers who have served their country in the military, with observances scheduled on all three islands.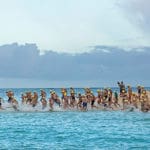 Swimmers from the Virgin Islands, the United States, the U.K., Trinidad and beyond – 93 in all – dove into sea at Buck Island early Sunday for the 23rd Annual Coral Reef Swim.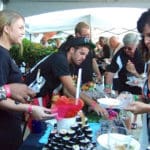 With the traditional venue closed by hurricane damage, A Taste of St. Croix will take to the streets of Christiansted Thursday with some of the best food on the island.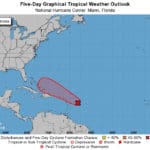 An area of disturbed weather east of the Lesser Antilles has has become better organized with a circulation beginning to form, which may lead to formation of a tropical or sub-tropical system passing through the region in the next week.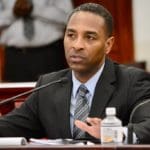 If you were not registered for the general election you should not be allowed to vote in the runoff election for governor that will be held Nov. 20, according to V.I Attorney General Claude Walker.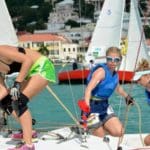 It's a perfect scenario: world-class sailors competing in St. Thomas' Charlotte Amalie harbor, one of the world's best sailing destinations.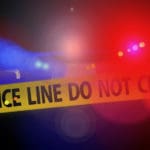 A 55-year-old St. Croix man, Bruce McIntosh, was sentenced Friday in District Court on a conviction for distribution of cocaine, U.S. Attorney Gretchen C.F. Shappert announced.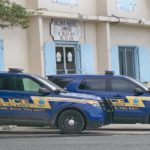 The V.I. Police Department on Saturday identified the victim of a Little La Grange shooting as 67-years-old Joseph Mark Graffis of Little La Grange, Frederiksted, whose body was found Thursday.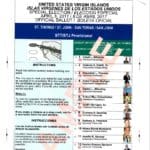 Early Voting for the 2018 Run-Off Election is scheduled for Saturday, Nov. 17, and Sunday, Nov. 18. Polls will be open on St. Croix and St. Thomas from 8 a.m. to 8 p.m. On St. John, the polls will be open from 9 a.m. to 6 p.m.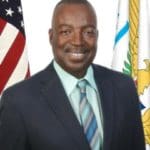 Lt. Gov. Osbert E. Potter encourages all business entities and trade name owners to comply with the franchise tax/annual report and renewal requirements before the end of 2018 to ensure that business entity status is active/in good standing or current in Catalyst.