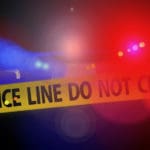 DNA testing of a body found burned beyond recognition int he Williams Delight area confirmed the victim's identity as 21-year-old Naji Jarvis, the V.I. Police Department confirmed Saturday.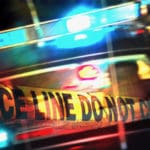 Police on Thursday discovered the body of a man who had been shot to death. The body was found in the living room of the man's apartment.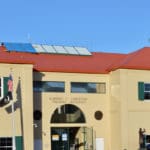 Uriah Gaston, 36, of St. Croix, was sentenced Wednesday in District Court on one count of resisting a federal officer, U.S. Attorney Gretchen C.F....
James Lealand Johnston, a 65-year-old music teacher on St. Croix, is facing a federal charge of possession child pornography.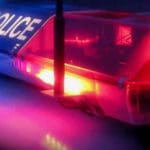 District Court Judge Wilma A. Lewis, on August 31, 2018, sentenced Nathaniel Thomas, Jr. to eight years imprisonment for possession of a firearm by a felon, fifteen years imprisonment for unauthorized possession of a firearm, and five years imprisonment for reckless endangerment.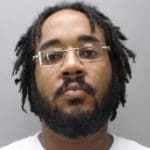 The V.I. Police Department on Monday arrested a suspect in the Saturday homicide at the Hospital Ground area in Charlotte Amalie. Aubrey Frett, 29, was arrested at 10:45 a.m. Monday pursuant to an arrest warrant issued by the Magistrate Court.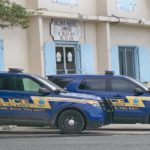 A body found in burned out car July 16 on Hamms Bluff, Frederiksted, has been identified through DNA testing, the V.I. Police Department reported Monday. According to police, the test identified the victim as 22-year-old Emile Brin.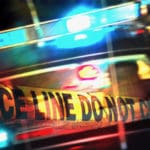 A 44-year-old St. Thomas man was killed Saturday afternoon in a shooting in the Hospital Ground area. Next of kin identified the victim as male as 44-year-old Jerome Turnbull.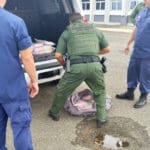 Two interdictions on the high seas resulted in the arrests of seven men and the seizure of $2 million in cocaine, the U.S. Coast Guard reported.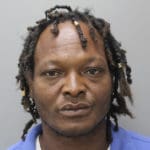 A 40-year-old St. Thomas man, Oral Christopher Smith, was arrested Wednesday and charged with first-degree murder after a woman was found dead Saturday on the floor of her apartment.