The V.I. Waste Management Authority is back to square one in searching for a new executive director after the selected candidate declined the position, according to the VIWMA governing board.
"GERS is not cutting retiree's annuities," GERS Board Chairman Wilbur Callender said to begin the board of trustees meeting Thursday. However, his statement did not quash the fears of some retirees.
The territory does not have enough borrowing capacity to issue the pension obligation bonds experts say would be needed to save GERS, Gov. Kenneth Mapp's financial team told senators Tuesday.
So buy this book for your toddler and borrow it back as much as you need to. I predict you'll need to a lot. For both of you, "The Bill the Cat Story" is worth the wait.
The League of Women Voters (LWV) of the U.S. Virgin Islands will participate in National Voter Registration Day, a nationwide, nonpartisan effort that aims to register hundreds of thousands of voters on Tuesday, Sept. 27.
Fears of a real estate free fall abated a couple of years ago, and while industry experts in the V.I. still cite areas of concern, they report that improvements in the overall market are continuing.
Kindness is showing you care, doing some good to make life better for others. Be thoughtful about people's needs. Show love and compassion to someone who is sad or needs your help.
The Health Department confirmed 56 new cases of Zika virus in the territory. In the last week, the number of cases increased from 243 to 299, with most of these cases occurring on St. Thomas.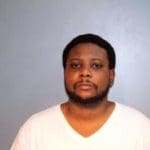 V.I. Police Officer Francis Williams was arrested at 1:45 p.m. Thursday and charged with murder in the deaths of fellow officers Lesha Lammy and Kai Javois on St. Croix.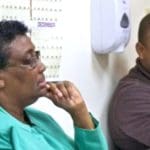 The St. Croix District Board of Elections in an emergency board meeting Thursday did nothing to change its action last week keeping former Sen. Alicia "Chucky" Hansen off the ballot.