There is always the tendency to view big issues in the context of good and evil; inevitably followed by figuring out "who is to blame," rather than saying, 'Here is the problem we face, what are our choices, and what is the best choice?'
'Wild Nights' explains how biology and conditioning make us sleep as we do. Readers may find the subject so riveting they stay up all night turning pages.
The U.S. Department of Health and Human Services has agreed to extend for another year the assignment of Dr. Michelle Davis to serve as the Virgin Islands Commissioner of Health, according to Government House.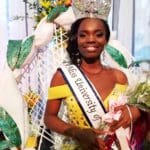 Angelique Flemming was crowned Miss University of the Virgin Islands 2017-2018 at the 37th Annual Miss UVI Ambassadorial Competition held on Saturday, April 8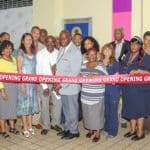 The new dental facility will enable the health center to increase dental services to 650 more patients in addition to the 4,000 who receive dental care annually.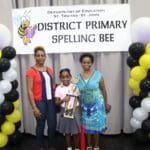 Second grader Nyeema Henderson correctly spelled "secede" to win the 2017 St. Thomas-St. John District Primary Spelling Bee.
Unpopular new taxes on tobacco, sodas and liquor aimed at helping reduce the V.I. government's structural budget deficit go into effect May 1. Mapp called the new excise tax rates "sin taxes" when his administration proposed them in December of 2016. After some changes, the Senate approved them March 1 and Mapp signed them into law later in March.
DPNR announces that the Beach Water Quality Monitoring Program, which evaluates weekly water quality at popular swimming beaches throughout the territory, advises the public of the following:
Territorial Archives will host its second Joint Centennial Project with the Danish National Archives (Rigsarkivet).
The St. Thomas East End Medical Center Corporation will celebrate National Public Health Week with the opening of its new dental suite on Friday, April 7, at Tutu Park Mall.