The St. Thomas East End Medical Center Corporation will celebrate National Public Health Week with the opening of its new dental suite on Friday, April 7, at Tutu Park Mall.
The University of the Virgin Islands will host the 6th Annual Research Day on Friday, April 7, on both campuses.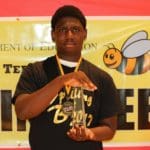 Following nine rounds of exciting competition, Z'Qi Chapman, an 8th grader at Church of God Holiness Academy on St. Croix, emerged as the 2017 Territorial Spelling Bee Champion.
In celebration of the Transfer Day Centennial in the U.S. Virgin Islands, a new exhibit will open at the Cinnamon Bay Archaeology Lab on Friday, March 31.
GERS advises its retirees there will be a delay in payment for those who receive their annuity payment via check.
The Board of the West Indian Company Ltd. (WICO) gives its analysis of the cruise ship industry in the Virgin Islands and where it's headed.
Several classes were too close to call going into the final day of racing at the 44th St. Thomas International Regatta Sunday. Leads shifted back and forth throughout the three days of racing.
Honesty is being truthful and sincere. It is important because it builds trust. When people are honest, they can be relied on not to lie, cheat, or steal. Being honest means that you accept yourself as who you are. When you are open and trustworthy, others can believe in you.
DPNR announces that due to heavy rains in the past 24-hours, the Division of Environmental Protection anticipates negative environmental impacts.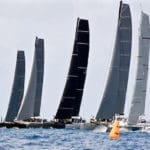 The St. Thomas International Regatta got underway Thursday with the Round the Rocks Race, as 23 boats took their start on a 21-nautical mile course that circumnavigated the U.S. Virgin Island of St. John counter clockwise.