A V.I. liaison for the National Oceanic and Atmospheric Administration emphasized on Thursday how important an issue climate change is to Virgin Islanders.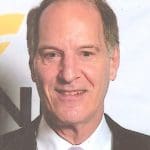 In just over a year, a pathologically lying, bigoted, woefully ignorant reality television star has become the candidate for president of one of the two major parties of the most powerful country on earth.
A letter from V.I. Attorney General Claude Walker says the St. Croix Board of Elections acted improperly to remove former Sen. Alicia "Chucky" Hansen's name from the ballot.
In a format meant for pick-up-and-put-down reading, this book features thousands of short facts, quick articles and tons of pictures that are entertaining, surprising and sometimes a little disgusting.
Forecasters rely on a wide range of tools to gather data for hurricanes but, until recently, the ultimate close-up view was possible only by sending a daring crew into the eye of the storm.
Virgin Islands firefighters are receiving this week a 16-hour course on propane emergency response covering everything from emergency pre-planning to handling propane leaks to rescue procedures.
Whatever the court decides, whatever name she uses, "Chucky" should not be elected to serve in the Legislature again because she was a truly terrible senator who wreaked terrible, lasting damage on residents of the U.S. Virgin Islands.
On Tuesday the V.I. Department of Health confirmed 50 new cases of Zika virus in the territory after confirming the same amount of cases last week. The number of cases went from 193 to 243.
V.I. Bureau of Corrections officials appeared for their quarterly status hearing for St. Thomas facilities on Friday, and Judge Curtis Gomez said he was "heartened" by the progress.
Certainly this is book is a fan's dream but it's also one that pop culture followers will relish. And if that's the kind of book you want now, then "Elizabeth and Michael" is what you need to get you.