Sweeping through their divisions with three straight wins each, Kansas State University and nationally ranked Florida State took home both Paradise Jam women's tournament titles Saturday.
Understanding is using your mind to think clearly, paying attention to see the meaning of things. An understanding mind gives you insights and wonderful ideas. An understanding heart gives you empathy and compassion for others.
Due to heavy rains this week, the Division of Environmental Protection (DEP) anticipates that negative environmental impacts will be caused by storm-water runoff.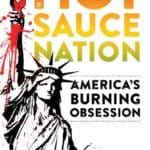 If you crave a taste that nearly melts your teeth, "Hot Sauce Nation" will further ignite your interest.
Although late last week the World Health Organization declared an end to Zika being a global health emergency, the V.I. Department of Health confirmed 33 new cases of Zika on Tuesday, bringing the total caseload to 866.
This post is to get some things off my mind so I can move to a Thanksgiving mindset. Like I expect most of you reading this, I have been thinking constantly since the election.
Where in the world is the government going to get the money to return the 8 percent that it cut from its employees' salaries for two years? And just how much money is it anyway?
Apparently prompted by a meeting with Delegate Stacey Plaskett, a Federal Communications Commissioner is chastising satellite television providers for not carrying V.I. Public Television station WTJX.
News of the death of St. Thomas businessman, community leader and philanthropist Mulchand Mulo Alwani, 79, spread quickly through the Virgin Islands Sunday, as friends and associates expressed sadness at his loss.
We show respect by speaking and acting with courtesy. We treat others with dignity, and honor the rules of family, school and nation. Respect yourself, and others will respect you.