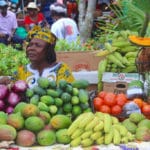 Commissioner Carlos Robles has announced that the Virgin Islands Department of Agriculture's Marketing Division is seeking to recruit a total of 13 farmers, six in each district and one on St. John to participate in the Farm to Hospital (FTH) Program.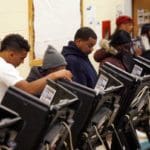 The supervisor urges the elderly, individuals with disabilities and voters who are traveling to vote during early voting to avoid lines at the polling places. People must apply before Sept. 20 for any absentee ballot that will be mailed off island.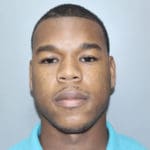 The V.I. Police Department on Friday arrested 23-year-old Shamauri A. Camsel and charged him with stealing a car.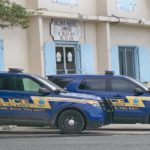 The V.I. Police Department is looking for three suspects who robbed a service station at gunpoint in Estate Glynn Thursday night.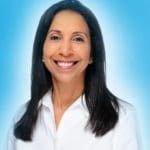 The current annual UVI tuition cost is $4,631 per undergraduate student. For 1,700 students, the total tuition cost would be $7,872,700 per year.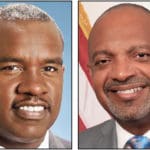 "The Bryan-Roach team believes that making higher education more accessible and affordable to our people is critical to improving the quality of life in our community," said Bryan.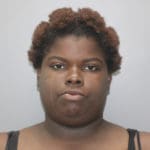 Two parents of students at Ulla Muller Elementary were involved in a physical altercation at the entrance gate of the school's campus 7:45 Thursday morning and one, 23-year old Josaira Augustin Romero, was arrested for using a knife.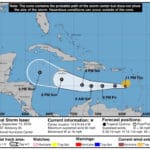 Tropical Storm Isaac made its closest approach to St. Croix Thursday night, passing almost 200 miles to the south and having no apparent impact on the territory as it made its leisurely way across the Caribbean.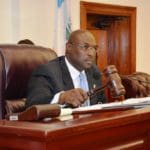 The Senate Rules and Judiciary Committee breezed through the approval of 28 budget bills Thursday, bringing those bills one step shy of final approval by the full Senate body.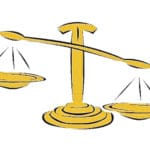 Lydia Cabret, a former 30-year employee of the V.I. Port Authority, was sentenced Wednesday to five years in prison for embezzling $213,098.58 from the agency, although all but six months of the sentence were suspended.