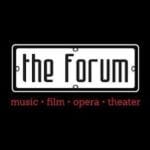 The Forum has sponsored musicians, artists, speakers, theater, dancers, poets and films in order to challenge, educate, uplift and astonish! It is entirely reliant on individual, corporate and foundation support to fulfill its mission.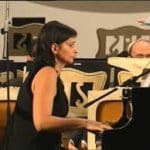 The Forum will present the World Premier of The Baku Trio, a powerhouse under the direction of Nargiz Aliyarova on piano, with Byungchan Lee on violin and Cameron Crozman on cello.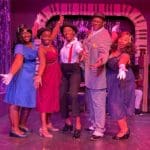 Pistarckle Theater kicked-off its 2019-2020 season this past weekend with the Tony Award Winning Musical "Ain't Misbehavin'," the fabulous Fats Waller musical.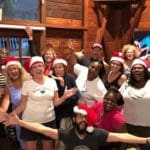 "Everyone is welcome, whether you have experience singing or not," said choir director Kristen Carmichael-Bowers. "We just ask that you attend rehearsals regularly and commit to learning the music."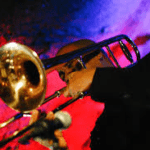 WTJX 93.1, the NPR Station for the Virgin Islands, is pleased to announce the addition of 10 new shows. Nine are musically orientated, and one is a talk show hosted by women.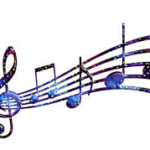 We From Upstreet, Inc. will present a benefit concert for, "our brother, friend and fellow musician," Clifton "Cliff" Finch. "Music for the Heart" will take...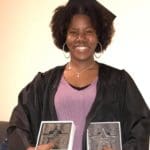 After earning a bachelor's degree in commercial music, Gumbs has won two awards this week for her original song "New Chapters." The song has won the 2019 Greenville University Music Awards for 'Best Female Vocalist' and 'Best Original Song of the Year.'
Sessions included presentations of academic papers, talks by regional composers and concerts. Performances included local traditional music from Puerto Rico and the Virgin Islands and pieces recently composed for the concert hall.
The Julius E. Sprauve School (JESS) Music Department hosted its annual Christmas Program, titled "Christmas Around the World," on Dec. 14 at Franklin Powell Park on St. John.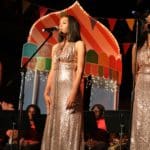 The Charlotte Amalie High School Music Department held its annual Christmas concert on Dec. 11, featuring student musicians performing a variety of Christmas tunes and tributes to musical legends, such as Prince and Nick "Daddy" Friday.