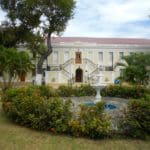 With at least six veteran lawmakers exiting the Legislature come January, some senators say the institution will need to lean on experienced central Senate staff to hold the ship steady as neophyte lawmakers navigate their first term in office.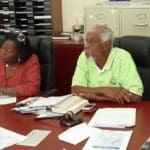 With the counting of outstanding ballots complete in both districts, V.I. Joint Board of Elections members convened Thursday to resolve several challenges filed by...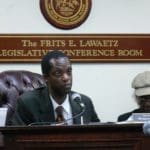 A federal jury in V.I. District Court found former Sen. Wayne James guilty of wire fraud and embezzlement Thursday.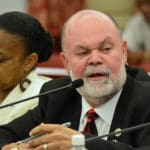 Virgin Islands residents have reported being harassed by Homeland Security agents when they use their V.I. license as identification while traveling between the territory and the States, but that will soon change according to Bureau of Motor Vehicles Director Lawrence Olive.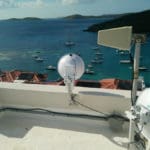 The Department of Licensing and Consumer Affairs' recent decision that Love City Community Network cannot charge its regular users a monthly fee has prompted the community-based internet service to step up its requests for donations.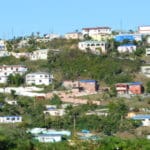 The U.S. Department of Housing and Urban Development is extending its moratorium program for Federal Housing Administration insured mortgages for another 30 days, according to Delegate Stacey Plaskett.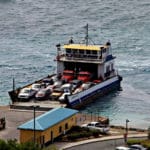 The Virgin Islands Port Authority sent out a news release confirming that the M/V General II, owned by Global Marine, will be out of commission for at least a week – more likely two weeks.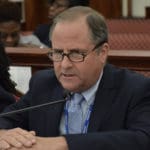 V.I. Water and Power Authority officials told lawmakers Tuesday that the utility is projecting a $40 million deficit for fiscal year 2019 and still awaits some $41.2 million in unpaid power and water bills from the local government.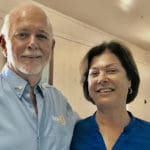 The four Rotary Clubs on St. Croix welcomed Rotary International President Barry Rassin on a visit to celebrate the clubs' anniversaries.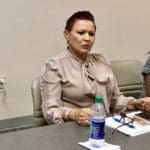 Work was scheduled to begin this week to move four modular units into place at the Gov. Juan F. Luis Hospital and begin site preparations, the hospital board was told Monday at its monthly meeting.