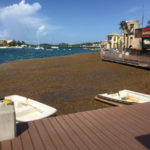 A Waste Management Authority spokesperson Friday denied a report that the agency is about to stop accepting sargassum at the St. Thomas landfill, but said it recognizes the continuing volume of seaweed drifting into V.I. waters and rotting on its shorelines is a serious problem.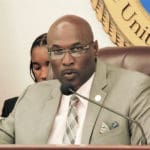 A bill to strengthen the loitering law and increase penalties for violations moved out of the Committee on Rules and Judiciary Friday and headed for the full Senate, but it is still suffering birthing pains.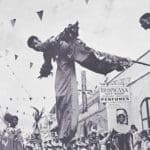 The Rules Committee moved honors for Robert O'Connor Jr., Tishelle Knight, and Alvin "Alli" Paul and forwarded to the full Senate the nomination of Dr. Brian Bacot to the Board of Medical Examiners-District of St. Thomas/St. John and Rupert Ross as director of the BIT.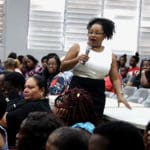 Following a news conference earlier this month that ended in uproar, Education officials held a second meeting to discuss the reorganization of three public schools on St. Thomas after more deficiencies were found in the main building at CAHS.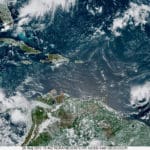 A tropical storm warning was issued Sunday for Barbados in advance of the approach of TS Dorian, and a storm watch may be issued for the U.S. Virgin Islands later in the day, according to the National Hurricane Center.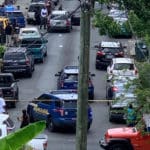 One man was killed and a minor wounded when shooting broke out in the vicinity of the Seventh-day Adventist Church in Charlotte Amalie while Saturday morning services were going on, according to the V.I. Police Department.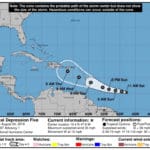 A tropical depression has formed in the mid-Atlantic about 800 miles east-southeast of Barbados, and is expected to pass through the Caribbean as a tropical storm in the next five days, the National Hurricane Center reported.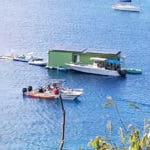 Now a group of young entrepreneurs from St. John is taking the concept one step further by opening up a "food boat" anchored in a bay on St. John's remote East End. The Lime Out – essentially a small houseboat painted lime green – was towed out to its mooring in Round Bay on Tuesday, and staff began serving craft cocktails and gourmet tacos to customers who approached by boat, kayak, or float.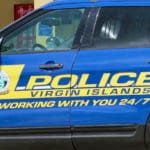 One man was killed and three injured in a shooting Thursday evening in Estate Catherine's Rest on St. Croix. The fatality victim was identified by family members as 23-year-old Akido Parrilla.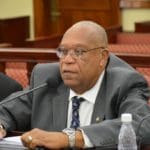 Schneider Regional Medical Center's revenues are up over last year, and the St. Thomas East End Medical Center Corporation is seeing more patients, officials said during budget hearings Thursday. But those good trends are partly fed by big increases in the number of Virgin Islanders able to get Medicaid, which may sharply cut back next month.