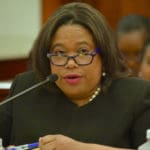 Tourism Commissioner Beverly Nicholson-Doty resigns after 12 years as Commissioner of Tourism.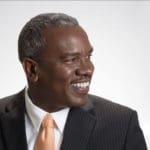 Governor-elect Albert Bryan Jr. and Delegate to Congress Stacey Plaskett are concerned no major government infrastructure rebuilding contracts have gone out to bid.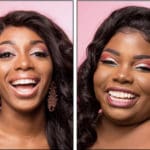 The 66th annual Miss St. Croix Festival Queen Pageant Pageant will kick off at 4 p.m. Sunday in the Divi Casino Ballroom Sunday, with two contestants vying for the honor of representing St. Croix in Crucian Christmas Festival events.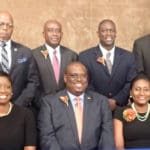 Eleven of the 15 incoming senators to the 33rd Legislature formed a majority caucus Wednesday, naming Sen. Marvin Blyden as majority leader and returning Sen. Kenneth Gittens as Senate president.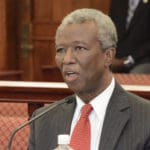 Attorney General Claude Walker resigned the post of attorney general in the U.S. Virgin Islands, effective Dec. 8. Deputy Attorney General Joseph Ponteen has been named acting attorney general.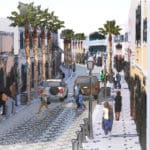 December came to Main Street, St. Thomas, and with it thousands of visitors. But merchants along the famous commercial strip say they're not sure the resurgence of customers will be enough to ensure a successful winter tourist season.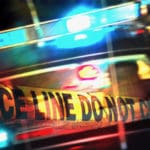 A man was shot to death Wednesday morning while driving in the area of Lilliendahl and Marienhoj, the V.I. Police Department reported. The name of the victim was withheld pending notification of next of kin.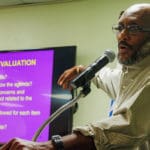 Senators-elect reconvened Tuesday for the second day of the two-day 2018 Pre-Legislative Conference, which featured meaty sessions that fueled spirited exchange, from the limits of the public's right to know to the nitty-gritty of parliamentary procedures.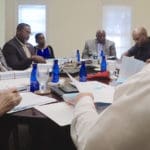 At least one V.I. government agency has increased its earnings over the last few years. Board members of the V.I. Public Finance Authority learned Tuesday that since a new investment advisor was hired, the agency earned $5 million instead of $1.5 million.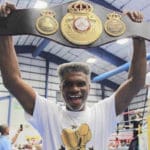 Three-time world boxing champion Julian "The Hawk" Jackson reacted with characteristic humility this weekend when he was elected to the International Boxing Hall of Fame.