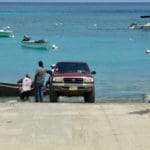 Sunday was the celebration of Earth Day and at Hull Bay a dozen area residents armed with shovels, rakes and wheel barrows began the task of making the communal St. Thomas beach look like itself again.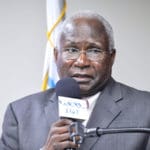 This is not a good time to be retiring from the Virgin Islands government. Of the 250 who retired in 2017, 212 have yet to receive a retirement check. Only 38 of last year's retirees have received a check from the Government Employee Retirement System. This year may even be worse. None of the 55 employees who have retired so far in 2018 have received a check.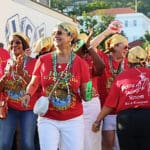 Judy Watson remembers when she was growing up, getting excited each year for Carnival – the parades and the costumes of her parents' Carnival troupe, the Gypsies. That wonder and excitement hasn't dimmed, and Friday, Watson was honored with the naming of the Carnival Village.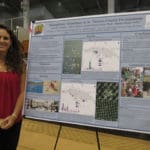 The seventh Annual Research Day at the University of the Virgoin Islands gave many graduate and undergraduate students the opportunity to share extensive research they have conducted on a topic or problem they are passionate about.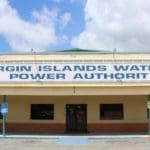 When all its storm recovery and other hazard mitigation projects are done, more than half of WAPA's customers will get power from underground facilities, V.I. Water and Power Authority Executive Director Lawrence Kupfer told the governing board Thursday.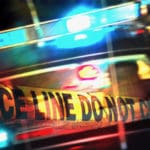 A report of shots fired Friday afternoon left a man dead in the Kirwan Terrace Housing Community, the V.I. Police Department reported. The victim's identify was withheld by police pending notification of next of kin.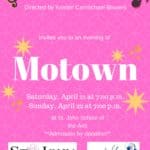 The St. John Recovery Choir will be performing concerts of Motown music on Saturday, April 21 and Sunday April 22 at 7 p.m. at the St. John School of the Arts in Cruz Bay. Admission is by donation.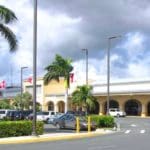 Facing a possible $85 million in hurricane damages, the V.I. Port Authority board worked Wednesday to make a dent in its list of repairs, approving more than $10 million in projects completely covered by insurance funds.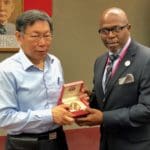 After World War II, several countries rose from devastation to become economic powerhouses, and a delegation from the V.I. who attended the 2018 Smart City Summit and Expo in Taiwan dream of such a miracle for the territory as it recovers from two Category 5 hurricanes.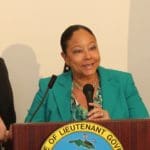 The Department of Justice has closed its investigation into a reported burglary at Addelita Cancryn Junior High School and found no evidence of a criminal offense.