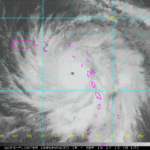 It is sometimes hard to get your arms around the idea that Earth Day will soon be coming up on its 50th anniversary. Since its inaugural date in 1970 it has become an established holiday, with the standard set of rituals. Let's hope that Earth Day sales are not in our future.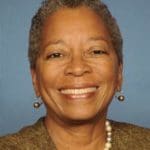 Dr. Donna M. Christensen informs the public that work groups have been meeting for over two months on "workforce capacity development, meeting financial challenges, closing the gaps in mental health care, creating a data-informed health community, understanding pharmacy needs and creating a patient-centered care environment, as well as one addressing the built environment that went far beyond just building facilities."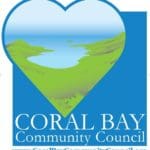 The Coral Bay Community Council on St. John has written an open letter to Governor Mapp, viNGN, all communications carriers and ISPs to emphasize the limited efforts to get St. John restored. The CBCC asks for a broader focus on needs and service by all leaders in communications and government in the Virgin Islands.
Ivan Butcher II sees the recent hurricanes as a wake-up call. Because he territory needs a lot of work to be done, it should train legions of artisans here at home.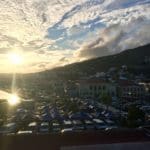 The territory is living with the consequences of the somewhat foreseeable and the mostly unforeseeable, and a big question is what will it do to address these challenges going forward. This series is intended to spur discussion, a discussion based on a single premise: business as usual is not a viable response; it is the path to decline and potentially a downward spiral.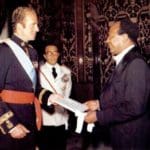 Throughout my formative years and into adulthood, I had the pleasure of spending a significant amount of time with a Virgin Islands hero, Ambassador Terence A. Todman. He was my great-uncle – my grandmother's younger brother – and my close confidant.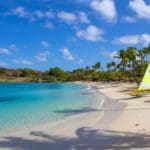 The St. Thomas-St. John Chamber of Commerce has written a letter to the Source concerning its recent article on House Bill HR 4731 and Caneel Bay Resort.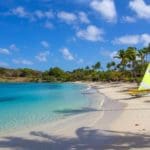 USVI Hotel & Tourism Association shares a letter it sent to Delegate to Congress Stacey Plaskett concerning the reconstruction of the Caneel Bay Hotel.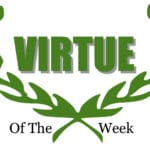 Trust is having faith in someone or something. It is a positive attitude about life. You are confident that the right thing will happen without trying to control it or make it happen. Even when difficult things happen, trust helps us to find the gift or lesson in it.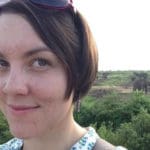 Does the attention paid to woman missing from St. Thomas after Maria compared to relative silence on so many others say something about how the media work?