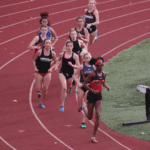 The 2019 V.I. National Junior CARIFTA Team will compete in the Cayman Islands, West Indies, during Easter weekend.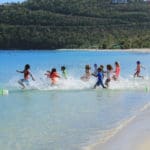 Hoots, hollers and hugs were the order of the day on Saturday at Magens Bay as 97 young people swam, biked and ran in the ninth Annual Rotary Sunrise Kids Triathlon.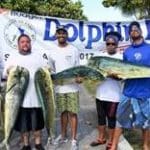 Weather has caused the postponement of the 2019 Virgin Islands Game Fishing Club's Dolphin Derby from April 14 to May 19. The date is the only change.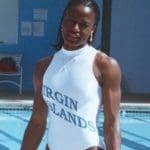 Of all the colleges/universities at which Virgin Islands National Track and Field Team members have made their presence known, a close look should be given at the Southeastern Conference of the NCAA, which, over the years, appears to have been a perfect fit for these athletes.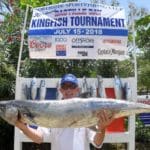 St. Thomas, particularly for its Annual Bastille Day Kingfish Tournament, has been named one of the top 10 destinations in the world to celebrate Bastille Day, by Hotwire.com, an online travel advisor.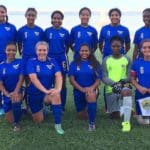 The camp will offer an opportunity for females 14 years and older, who have a valid USA passport, to compete for a position on the USVI National Female Soccer Team.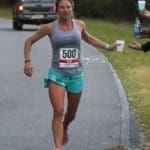 Klein took first place for female runners in the Optim Orthopedic Skidaway Island Half-Marathon near Savanah, Ga., and an equally impressive fourth place overall with a time of 1:27.38.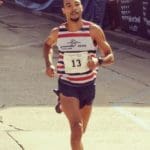 Following a stellar track and cross-country career at the University of Florida, Eduardo Garcia continues his transition to the roads and has, in addition to his collegiate best, put in some impressive road performances, including V.I. national records for the 10K, half-marathon and the marathon.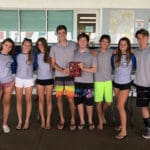 The Antilles High School sailing team traveled last weekend to the Davis Island Yacht Club in Tampa, Florida, where it won the South Atlantic Interscholastic Sailing Association District Team Race Qualifier, securing a spot at Baker team race nationals next month in Portland, Maine.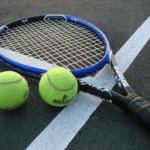 The Virgin Islands Tennis Association (VITA) will participate in the 2019 Davis Cup Zone Group III Competition set for Costa Rica from June 17-22. Players wanting to be considered for the USVI Team need to send a copy of their passport and a brief resume of their current playing status, including current training and competition events.