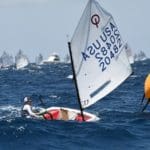 Spot on starts, successfully managing wind shifts and a solid final day game plan proved the winning combination that led 12-year-old Griggs Diemar, from Miami, Fla., to place first overall at the 27th International Optimist Regatta.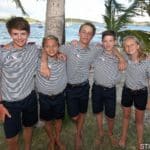 Dialing in the right combination of scores proved the secret to success for Team USA Worlds, who won the TOTE Maritime Team Racing Championships on Thursday.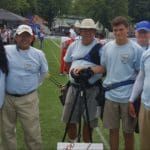 The Virgin Islands Archery Federation sent four athletes to the Netherlands to compete in the 2019 World Archery Championships, where some of them scored personal bests.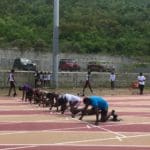 The 2nd Annual Carl Plaskett V.I. Track Championship on Saturday at Ivanna Eudora Kean High School offered national team runners and youth runners an opportunity to qualify for some upcoming international competitions, one being the Pan-American Games.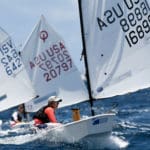 This trio of events is the largest annual little boat regatta in the U.S.V.I. and Caribbean. Sailors will be representing 13 countries: Antigua, Argentina, the Bahamas, Bermuda, Canada, Chile, Ecuador, Hong Kong, Ireland, Malta, Puerto Rico, the USA and all three U.S. Virgin Islands.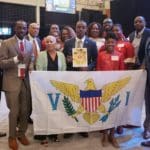 Julian "The Hawk" Jackson was inducted into the International Boxing Hall of Fame in Canastota, New York, on Sunday, June 9.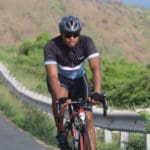 Depending on racing categories, cyclists completed one, two or three loops around St. Croix's east end, all finishing at the top of Point Udall. A cash prime was set for the fastest in each category to reach the top of Grassy Point within the race.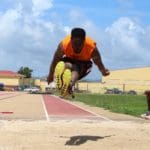 The goal of the event is to provide athletes, males and females of all ages, the opportunity to participate in track and field, which will help to determine who are the top performers and aid in the selection of V.I. national teams for upcoming international championships.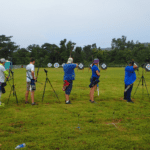 The Virgin Islands Archery Federation (VIAF) is sending four archers to the 2019 World Archery Championships to be held in Hertogenbosch, Netherlands, from June 10-16.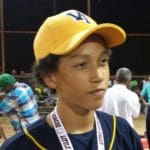 Alex McFarlane, who was born on St. Thomas and attended the V.I. Montessori School and Peter Gruber International during his time in the territory, was drafted by the St. Louis Cardinals, the 755th pick in the 25th round of the MLB Draft Wednesday night.