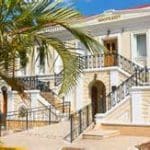 Here's what's on tap at the V.I. Legislature this week.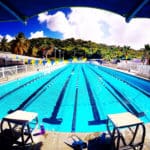 The U.S. Virgin Islands (ISV) swim team had a strong finish after day one of competition at the 2018 Central American and Caribbean (CAC) Games on Friday, ending with several athletes advancing to medal rounds and a new U.S.V.I. record.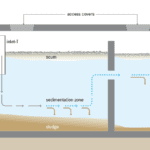 The CBCC will provide technical updates and consultation for residents about on-site wastewater treatment systems from 9:30-10:30 a.m., Friday, July 27, at Skinny Legs in Coral Bay, St. John. This workshop will provide residents with technical information and solutions from CBCC's research project on existing and alternative on-site wastewater treatment systems.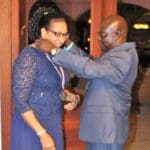 This year, the ESGR Committee presented 12 awards to individuals and public and private businesses who touched the lives of guardsmen or assisted in the advancement of ESGR's mission.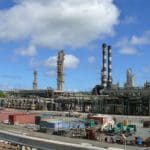 Hopes for Limetree Bay restarting the St. Croix Hovensa refinery hinge on worldwide marine fuel sulfur caps in 2020 temporarily boosting profits for sulfur-reducing refineries, Limetree Bay and government consultants suggested Friday to the V.I. Legislature.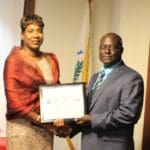 The Employer Support of the Guard and Reserve Patriot Award was given to Capt. Wanda I. Williams, Virgin Islands Army National Guard (VING) supervisor, during a presentation on St. Croix, June 23.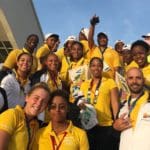 The Virgin Islands Olympic Committee announced that a delegation of 70 Virgin Islanders will be participating at the 2018 Central American and Caribbean Games in Baranquilla, Colombia. from July 19 to Aug. 3.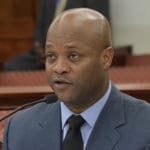 Finance Commissioner Valdamier Collens, who also serves as Public Finance Authority executive director, found himself justifying and clarifying funding sources for multimillion-dollar government contracts involved in the territory's post-hurricane recovery.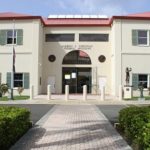 District Court Judge Wilma Lewis on Thursday sentenced Maurice Doyle, age 27, of St. Croix, to time served of 19 months in prison for possession of a firearm by a convicted felon.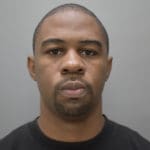 Mikhail Woodley, a 30-year-old St. Thomas man, was arrested Friday and charged with first-degree rape/domestic violence, the V.I. Police Department reported.