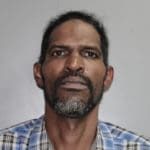 The V.I. Police Department on Sunday arrested Edward Paul, also known as "Eggnog," and charged him with murder in the Saturday morning death of Carlos Enrique Diaz. Paul was arrested by the Major Crime Unit Team at about 2:48 p.m. Sunday at his home in Estate Tulipan Welcome, Christiansted, without incident, the police said.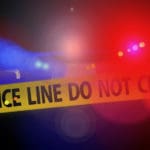 A man was listed in stable condition Sunday afternoon at the Schneider Regional Medical Center after he was shot shortly after midnight in the area of Coki Point Road, the V.I. Police Department reported.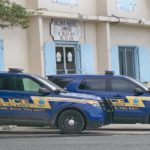 The V.I. Police Department named Edward Paul, also known as Eggnog, as a person of interest in a fatal shooting Saturday morning in front of Joanna's Bar in La Grande Princess.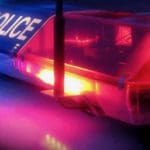 A chronological log of the homicides recorded in 2019 in the U.S. Virgin Islands, as reported by the VIPD. Cases are broken down by island. The Source does not include suicides or vehicular homicides in its listing.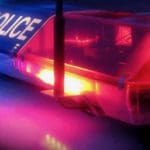 A man walking in the area of the Chicken Fry restaurant on Kronprindsens Gade was injured Thursday night when he was shot in the back by someone in a passing car, the V.I. Police Department reported.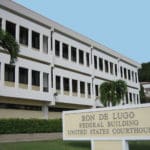 A federal grand jury returned an indictment against four people – Akil Erickson, 26, of Orlando, Florida, and Mikiel Robin, 21, of the British...
Laurely E. Henry, a 79-year-old St. Croix man, was arrested Thursday and charged with negligent homicide in the recent death of a 14-year-old boy who was struck by a vehicle on school property.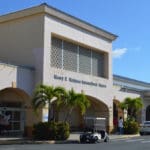 Dequan Forde, 21, of St. Croix, pled guilty June 6 in federal District Court to one count of possession of marijuana with intent to distribute, U.S. Attorney Gretchen C.F. Shappert announced.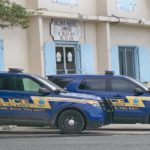 The body of 20-year-old St. Croix man who was one of three people arrested in a 2017 east end rape and carjacking case was found shot to death Tuesday at Concordia Bay in the Frederiksted area.
Rocio Cortez Medina was arrested by the V.I. Police Department and charged with assaulting a man Saturday, the police reported.