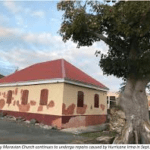 The Bethany Moravian Church will be celebrating its 265th Anniversary of Ministry, Mission, and Making disciples in the five boroughs of Saint John (Sankt Jan) with a week of activities from Oct. 18-27.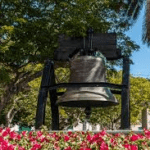 The Faith Based Community Prayer event is open to the community who will pray collectively against domestic violence and will seek healing for victims, survivors, families, perpetrators and the U.S. Virgin Islands.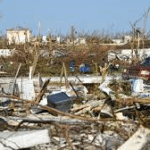 Collection centers are being set up by Our Lady of Mount Carmel Catholic Church, Dolphin Market, the St. John Market, and the second floor of the Marketplace in Cruz Bay.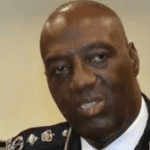 Celvin G. Walwyn, deputy commissioner of the VIPD and David A. Cannonier, deputy chief of police, worshipped with the congregation at a morning service at the Nisky Moravian Church on Sunday, July 28.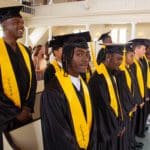 The ceremony was held at the St. Thomas Reformed Church, where MBW founder Scott Bradley created the non-profit 12 years ago.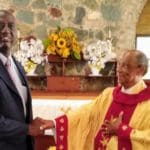 The faith community can serve as a critical link between police and the citizens they protect and serve.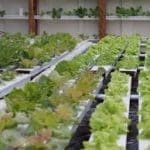 Nobel laureate and renowned anti-apartheid leader Archbishop Emeritus Desmond Tutu has agreed to lend his name to an ambitious agricultural initiative by Jacksonville, Florida-based FreshMinistries Inc. to combat world hunger.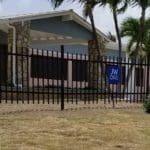 The Jehovah's Witnesses will hold a one-day convention at their Assembly Hall at 23C North Carlton Road, Frederiksted on Sunday, Oct. 21.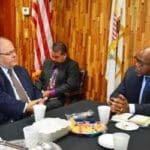 Ambassador Dani Dayan, consul general of Israel in New York, spoke briefly before the Legislature of the Virgin Islands led by Senate President Myron D. Jackson as part of a three-day visit to the territory to build diplomatic relations.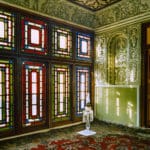 The Bahá'í Faith began with the mission of two divine messengers, The Báb and Bahá'u'lláh. The Báb was the Herald who prepared the way for the coming of Bahá'u'lláh.