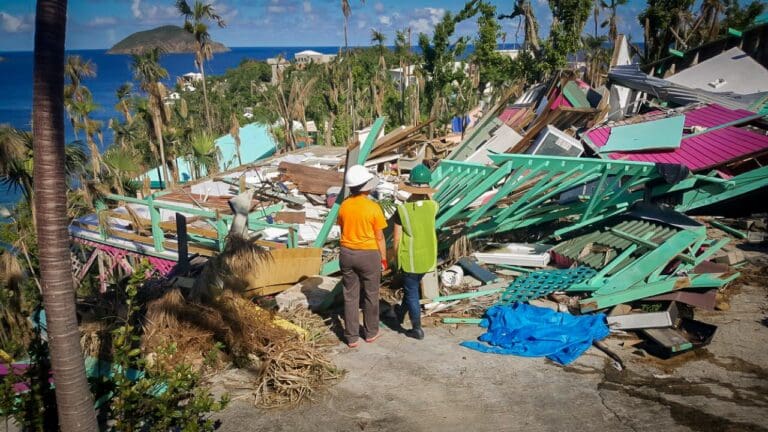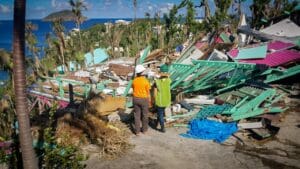 David Van Drieson's two-story bungalow on St. Thomas could not withstand the fury of Hurricane Irma. The storm totally destroyed his home in September 2017, leaving only the foundation.
Soon after, a neat and clean house stood on his property, built by volunteers from different congregations of Jehovah's Witnesses throughout the United States. This is one of the countless acts that replaced evidence of catastrophic loss with proof of brotherly love.
Van Drieson delights in the memory of the volunteers who came to help rebuild his house. "To have friends come down to lift the weight off us," he said, "you really know you are part of a loving organization."
His experience is typical among Jehovah's Witnesses, whose congregations are organized into small pastoral groups to ensure the safety and physical care of all congregants before and immediately after the disaster.
For many other victims, however, September marks a grim five-year anniversary of the two powerful hurricanes that ravaged St. Thomas, hurricanes Irma and Maria. The one-two punch left tragedy in its wake: four people lost their lives during the storms.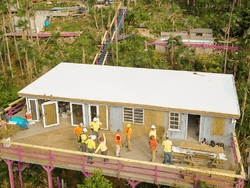 In the weeks following the storms, the branch office of Jehovah's Witnesses carried out relief operations that went beyond helping residents dry out their homes. Throughout the Caribbean, more than 4,000 unpaid Jehovah's Witnesses from dozens of countries have assisted in disaster relief efforts from 2017 to 2018. On the Virgin Islands, some 324 structures were repaired or rebuilt by volunteers. One relief center established on St. Thomas also provided assistance to those on St. John.
"I was able to see firsthand how they worked to help many families after Hurricane Maria so they could have a safe roof over their heads," said Niurka E. Rivera, a representative of the management and project development for the Housing Department of Puerto Rico. "I know it because my parents-in-law were among the ones that received such direct help. The construction work done by the Witnesses was of excellent quality, to the point that it has endured inclement weather afterward."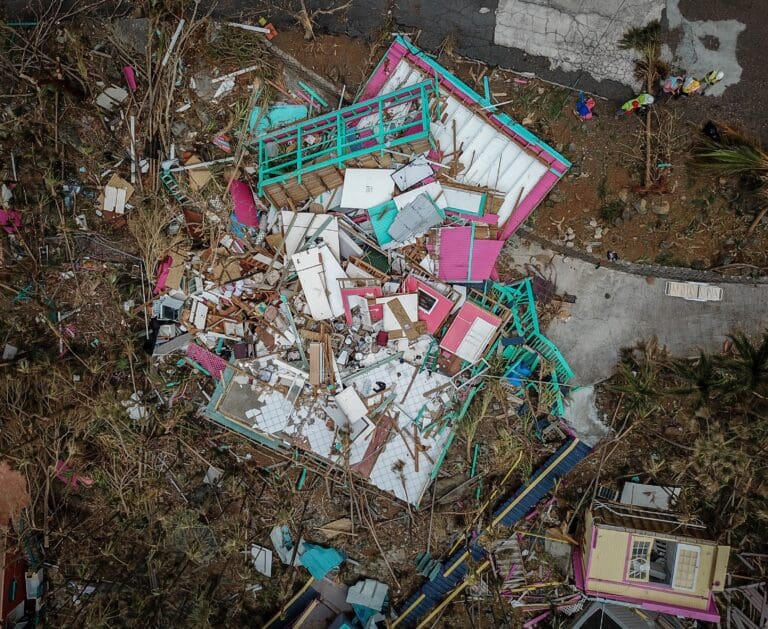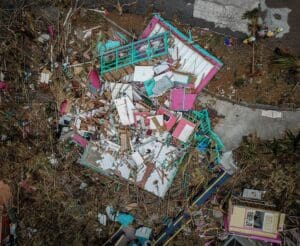 "Helping others in times of need is an important part of our worship," said Edwin Rodriguez, a local spokesman for Jehovah's Witnesses. "Our congregations are like spiritual families. When one person suffers, we all suffer. That's why we can't just stand by and do nothing when facing natural disasters of this magnitude."
Rodriguez noted that Jehovah's Witnesses encourage congregants to plan ways to protect themselves before and during a disaster. "It all starts with preparation," he said. "We encourage our congregants to plan for any disasters we might face here in the islands. That would include packing a go-bag with essentials like food and clothing."
The official website of Jehovah's Witnesses, www.jw.org, offers practical articles that can help families plan for potential disasters, such as "When Disaster Strikes—Steps That Can Save Lives" and "Extreme Weather—Can the Bible Help You To Cope?" In addition, the video "Love in Action—Relief Work in the Islands" highlights how the Witnesses' relief ministry has benefited communities in the Caribbean.