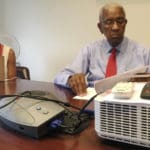 A special meeting of the University of the Virgin Islands Board of Trustees will be held Wednesday, Jan. 23, in Room 303 in the Administration and Conference Center on the St. Thomas Campus via videoconference and teleconference.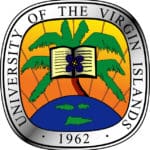 Approximately 40 individuals in the St. Thomas-St. John District will receive the special emergency radios at an event on Jan. 26 at the UVI St. Thomas campus. Some 20 or so units will be distributed to residents of St. Croix at a later date.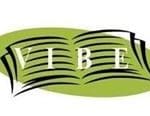 Applicants are encouraged to apply prior to the application deadline of April 20 for this 2019 financial aid season.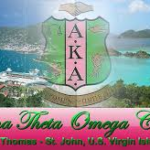 In 1908, a group of young collegiate women gathered at Howard University to organize AKA, which is the oldest Greek-letter organization established by African-American college-educated women.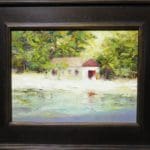 A framed 12" x 16" oil painting by Kimberly Boulon, valued at $2,035 and on view at the Kimberly Boulon Fine Art Gallery, will be raffled off at the end of the event, Friday, Jan. 25.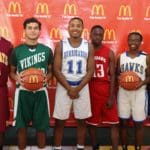 The tournament will begin on Friday, Jan. 18, in the Ivanna Eudora Kean High School (IEKHS) gymnasium and will conclude on Monday, Jan. 21, with back-to-back playoff games to determine tournament winners.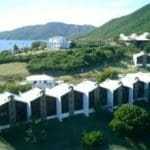 Here is what's happening on both campuses of the University of the Virgin Islands.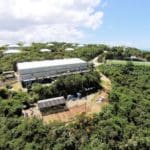 Gifft Hill School has announced the selection of seven 10th and 11th graders to the Gifft Hill School Chapter of the National Honor Society....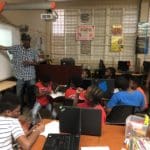 Young revelers from the Department of Education's Boys of eSTEAM carnival troupe were treated to a Science Technology Engineering Arts and Mathematics workshop, where they learned how to build websites using Hypertext Markup Language, or HTML.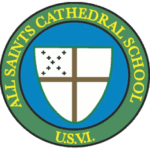 Love City Car Ferries Inc. is finally able to announce the Back to School Essay Contest winners of the 2018-2019 academic year.