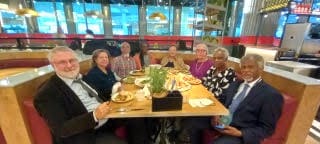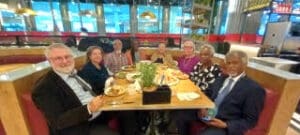 Some 1,250 delegates representing 176 countries gathered in Haifa, Israel, to elect the Universal House of Justice, the supreme governing council of the Bahá'í World Community. The mandate of the Universal House of Justice is to exert a positive influence on the welfare of humankind, promote education, peace and global prosperity, as well as to safeguard human honor, among many other responsibilities.
Eight of those delegates are from the Virgin Islands: Alan Smith, Susan Wakelee, Natalie Cannonville, Susan Harmer, Rodney Clarken, Vanessa Ayala-Berg, George Cannon and Thelma Manning. Their casting of ballots was the culmination of a global electoral process in which every adult Bahá'í can participate.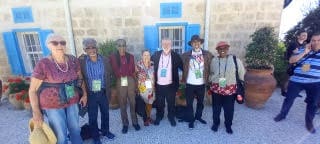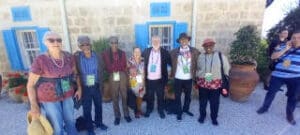 Bahá'í elections are distinctive for their lack of nominations and campaigning. The delegates to the International Convention vote by confidential ballot for the nine individuals they believe are best suited for membership in the House of Justice.
The remaining three days of the convention consisted of consultation among delegates on the capacity-building process underway in communities around the world to contribute to the spiritual, moral and material advancement of the societies where they reside.
For more information, contact Dr. Rodney Clarken at rodclarken@gmail.com or 970-691-2740; Thelma Manning at 277-8470 or George Cannon at gwcjr1@yahoo.com.
For more photos of the convention and some international press coverage of this convention, see https://news.bahai.org/