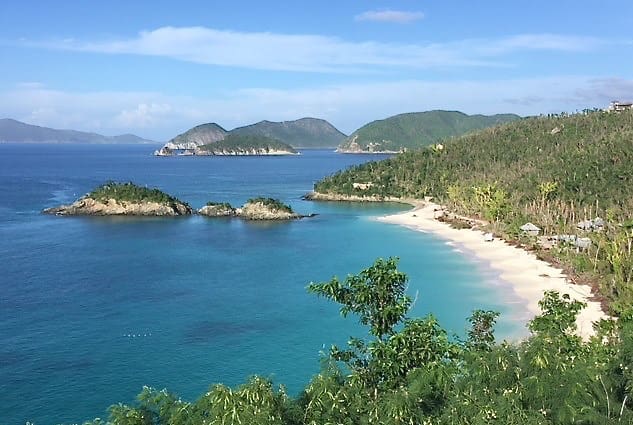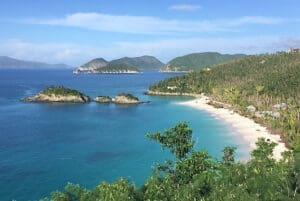 The National Park Service (NPS) is offering a 10-year concessions opportunity for a Watersports contract located at Virgin Islands National Park, to provide snorkel and equipment rental and instruction at Trunk Bay Beach, St. John.
"We are seeking a passionate and innovative operator who is committed to providing high-quality services to our visitors," said Paul P. Jones, the park's commercial services specialist.
The NPS seeks business proposals detailing how the offerors would provide watersports and recreational opportunities to park visitors in a safe manner.
All prospectus offers to be evaluated and considered for an award of a concession contract must be received by 3 p.m., Aug. 16. The prospectus describes the business opportunity and includes the terms and conditions under which the NPS will award the concession contract.
Questions are due June 28 and a Notification of Intent to Propose must be received by July 6 via Cherrie Brice, concessions management specialist, at cherrie_brice@nps.gov.
The website below includes helpful links and information including tips for submitting a competitive proposal that addresses due diligence, proposal content, and the presentation of a proposal. This presentation can be found at: www.nps.gov/subjects/concessions/prospectuses.htm
Submitting a Proposal
Proposals to include the original signed transmittal letters must be received via the process explained in the proposal instructions to National Park Service, Concessions Office, 100 Alabama Street, N.W., Bldg 1924, 6th Floor, Mailroom, Atlanta, Georgia 30303.
Please note that the original signed transmittal letters must be mailed. The remaining portion of the proposal will only be accepted electronically via the process explained in the proposal instructions.
About the National Park Service. More than 20,000 National Park Service employees care for America's 401 national parks and work with communities across the nation to help preserve local history and create close-to-home recreational opportunities.
Visit us at www.nps.gov, on Facebook www.facebook.com/nationalparkservice, Twitter www.twitter.com/natlparkservice, and YouTube www.youtube.com/nationalparkservice.