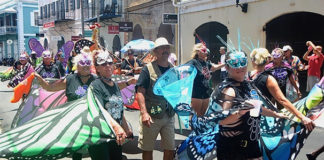 Preps for the 68th St. Thomas Carnival celebration are ongoing and promise a colorful range of cuisine, music, and people. Under the new management of the V.I. Department of Tourism's Division of Festivals, this year's themed event All Eyes on We for 2020 runs from April 4 to May 3, with new festivities added to the calendar.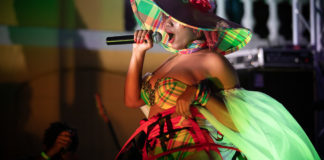 It is officially the beginning of festival season on St. Croix and Alvin Burke Jr.'s sixth annual "Carnival Meets the Runway" kicked it off with a bang Saturday. The night brought together Crucian Christmas Festival parade troupes and included a variety of entertainment.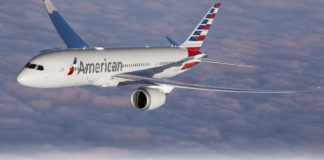 Senators on Thursday pressed officials of the V.I. Tourism Department about the new Division of Festivals and how to increase flights into the territory at a meeting of the Economic Development, Regulations and Agriculture Committee.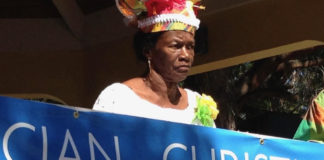 The U.S. Virgin Islands is mourning the loss of Lena Schulterbrandt, one of its cultural icons, who has been long recognized as a champion of the tradition and heritage on her home island of St. Croix.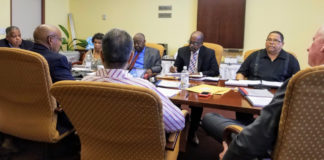 During a meeting of WICO's board of directors, Director of Marine and Cruise Operations Mark Sabino said things like berth size, Port Authority contracts, and scheduling conflicts create a perfect storm for losing tourism revenue.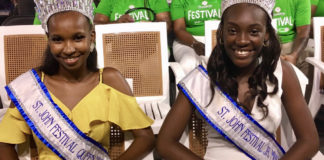 "Come early, stay late, and full yoh belly up!" was the call to action by several platform guests Friday night as they officially opened the village at St. John's July 4th Festival.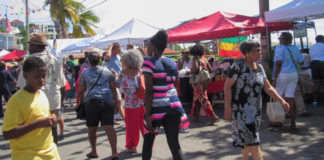 The 2019 St. John Festival Food Fair attracted residents and visitors to Cruz Bay Sunday for the wide selection of local dishes and crafts on sale. Guests stepping off the ferry were immediately greeted with the smell of fresh fruit and Caribbean cooking, the sounds of music and revelry, and the Love City hospitality and culture.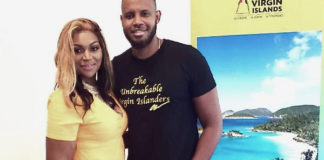 The U.S. Virgin Islands Department of Tourism has launched a summer campaign to market the islands' carnival and festivals. Following passage of Legislative Act 8153, Commissioner of Tourism Joseph Boschulte now has the department promoting and managing festival tourism with a busy summer schedule.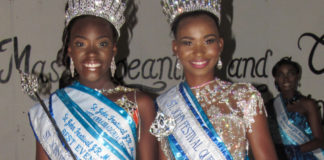 Lenisha Richards, 18, was crowned the 2019 Miss St. John Festival Queen. Tamyra Bartlette, 13, was crowned Junior Miss St. John Festival and, as the only contenders for their titles, Lemuel Liburd III and Elizabeth Farrell were crowned the 2019 St. John Festival Prince and Princess.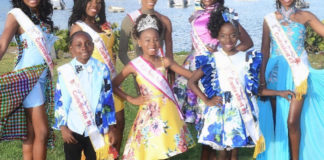 Five young women and one young man will participate in the 2019 St. John Festival Royalty Selection Pageant beginning at 6 p.m. Saturday in the lot of the old Lumberyard in Cruz Bay.