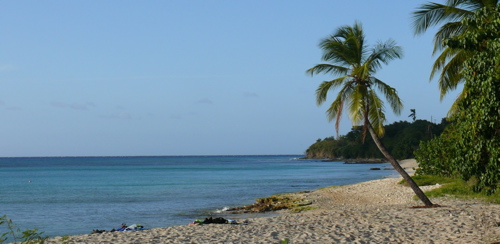 A Virgin Islands promotional offer of 25-cents-a-night hotel rooms is getting a lot of attention in the national press and so far has helped to sell more than 150 hotel stays.
The Department of Tourism's public relations firm, M. Booth and Associates, is using the recent national news of the minting of the territory's first commemorative quarter to help leverage media attention, calling it a "cent-sational" promotion.
The aim of the program is to entice visitors to take the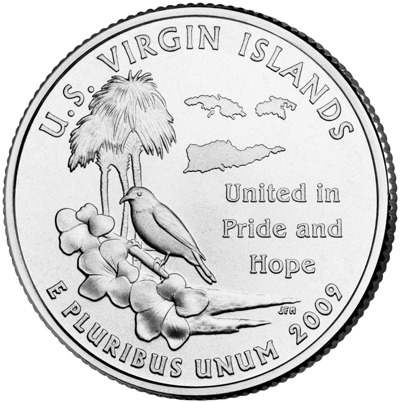 plunge and come visit during October, November and December. And so far, the essentially 100-percent discount seems to be working.
On Monday, NBC's Today Show spent a few minutes talking about the Virgin Islands and the promotion with Nilou Motamed, features editor of Travel + Leisure magazine. Footage of the tropical sights in the Virgin Islands scrolled by on the screen while Motamed gushed to a nationwide television audience of more than 7 million viewers that it was a "can't miss" fall travel deal. The segment was also teased several times that morning before it officially aired, with the promotion and territory mentioned by name. The Today Show's website is highlighting fall travel bargains all over the world, under the headline: "25-cent hotel stays and other fall travel deals."
Orlando' CBS affiliate, WKMG-TV, highlighted the deal during its Oct. 15 evening newscast, which reaches more than 86,000 viewers, calling it "25 cents for a night in paradise" while showing imagery of Virgin Islands sights. One of the reporters shared quarters with his TV correspondents on-air, to symbolize the free-room nights.
The New York Times, Washington Post and Chicago Sun-Times all mentioned the package, as did the Associated Press. Overall, coverage of the promotion has appeared in more than 90 top media outlets with more than 100 million potential viewers, readers and listeners.
Purchasing the coverage as advertising would have cost approximately $142,000. Public relations firm M. Booth and Associates, which worked up the exposure, is paid through a share of the territory's eight-percent hotel occupancy tax.
"Not only have we achieved widespread publicity for the destination, but we have also sold more than 150 packages since October 9," said Tourism Commissioner Beverly Nicholson-Doty in a press release. "Many of these guests have booked extended stays beyond the three-night minimum of the promotion, at regular rates, and we anticipate a greater opportunity for on-island spending during their visit. … We also hope to convert first-time guests into future repeat business."
The bargain is good at participating hotels for as many as three nights. Visitors also get a $25 per person dining gift certificate, a second $25 per person activities certificate and a Virgin Islands commemorative quarter Scotiabank coin set. The package is valid for bookings made within the 25-day period of Oct. 9 through Nov. 2 for travel before Dec. 15. Hotels participating include Bolongo Bay Beach Resort, Carambola Beach Resort and Spa, Club St. Croix, Hibiscus Beach Resort, Hotel Caravelle, Marriott Frenchman's Reef and Morning Star Beach Resort, Point Pleasant Resort, Secret Harbour Beach Resort, Sapphire Beach Resort, Sapphire Village, The Palms at Pelican Cove, Windward Passage, and Wyndham Sugar Bay Resort and Spa.
Reservations must be made through BookIt.com. This program was open to properties that are currently contracted with BookIt.com.