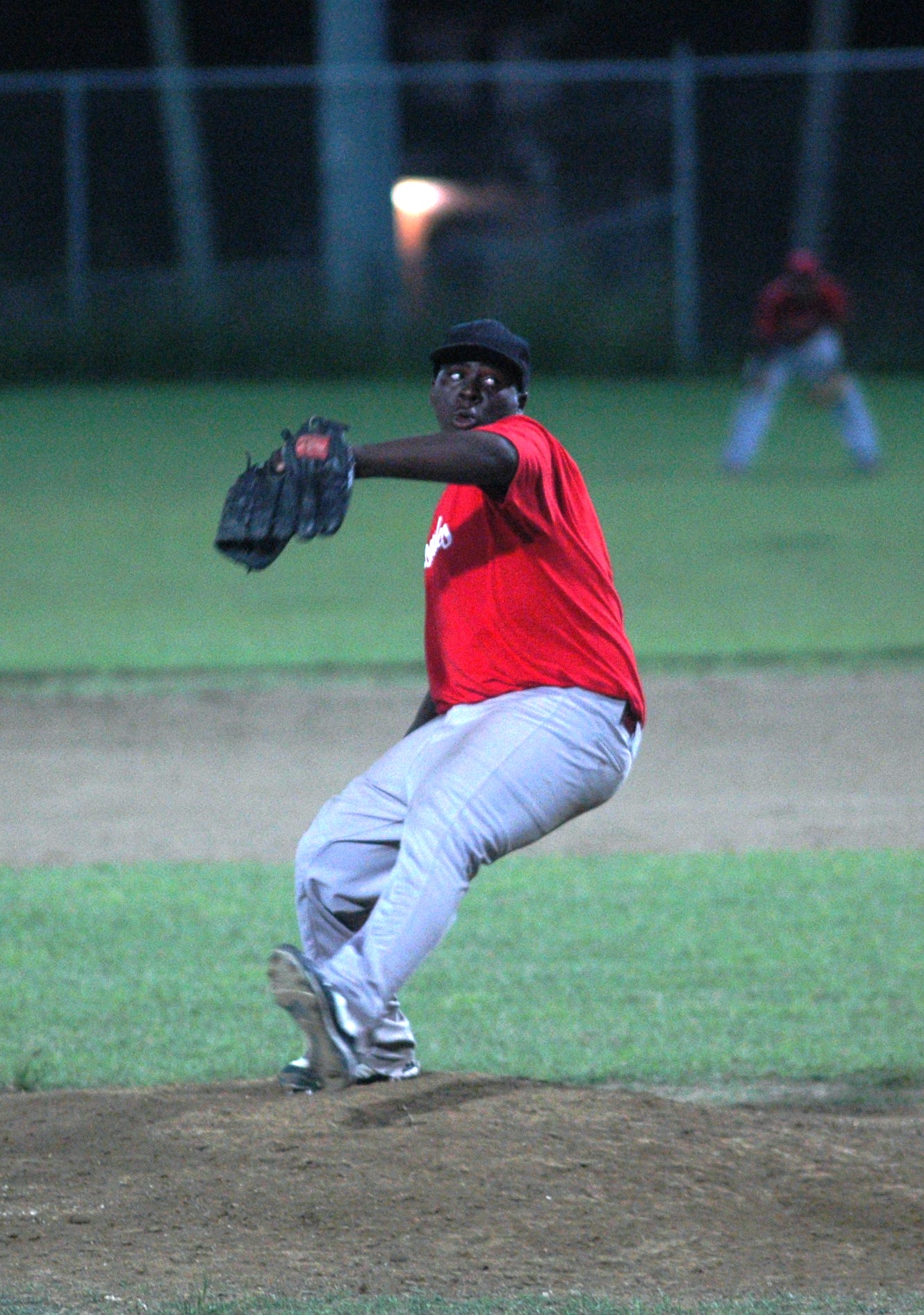 The Yankees conquered the Vikings 6-3, and the Monarchs tamed the Cobras 5-2 Sunday afternoon in a Raphael Jackson AA baseball league doubleheader at the D.C. Canegata Ballpark.
The defending champion Yankees continued to roll, having lost just once this year and that was on opening night to last year's runner-up, Cobras. The teams have gone in different directions since then with the Cobras struggling to find that spark that propelled them into last year's finals. The Monarchs, on the other hand, started slow but have now reeled off three straight victories to create a logjam behind the first-place Yankees.
Yankees 6, Vikings 3
The Vikings outhit the defending Champions Yankees 9-5 but still ended up on the short end of the stick, 6-3, in Sunday's first game. The Vikings took a 3-1 lead into the fourth inning before the Yankees rallied in the last three innings of the seven-inning, time-shortened contest to pull out the victory. The score was 3-2 after four completed innings, but while Yankees reliever Daniel Franco totally shut down the Vikings from the fifth inning on, the Yankees had their most productive offensive output in the sixth and seventh—with much help from the Vikings defense. The champs scored four times in the last two innings, of which only one run was earned, and that was in the top of the seventh when Leroy Simmonds III delivered an RBI single to complete the scoring for the game and a 6-3 victory for his team.
Franco picked up the victory on the hill in relief of starter Mackeel Rogers, while Jahmoy Williams went the distance and got the loss, despite a very good pitching effort. Top batters for the Yankees were Rogers (2 for 2), Glen Kiture (1 for 3 with an RBI) and Simmonds III (1 for 1). For the Vikings, Kairon Henry was 2 for 2, and Tony Cruz was 2 for 4.
Monarchs 5, Cobras 2
The Monarchs, after a slow start to their season, have gotten themselves right back in the thick of things, after taming the Cobras 5-2 in Sunday's nightcap. The winners got excellent efforts on the mound from starter Dushane Brown and reliever Richard White. Brown, the winning pitcher, gave up just two runs on four hits in five innings of work, before turning things over to the hard-throwing White, who struck out four of the eight batters he faced.
Michael Fleming got the loss for the Cobras. The Monarchs scored five runs on seven hits, while the Cobras plated just two runs on four hits. Top batters for the Monarchs were White (2 for 4 with a home run and two RBIs) and James Sneed (3 for 5 with one RBI). For the Cobras, Fleming was 2 for 3, and Geronimo Newton was 1 for 3.