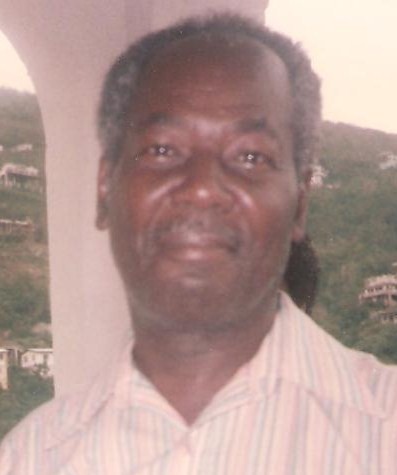 We announce the passing of Adolph A Potter, better known as "Pedau," who died on Sunday, May 30, at the age of 79 at Roy Lester Schneider Hospital.
He is survived by his sons: Noel Potter and Adolph Potter; daughters: Patrice, Avon, Carmen, Carey, Coral and Ada Potter, Lynette Potter Moreland, Collen Potter Salem and Calen Potter Valmond. He is also survived by sisters: Hilday Idalia Potter Lettsome, Dorris Potter Callwood, Ethel Rabsatt Leonard, Olita Potter Scatliffe, Orilda Potter Varlack, Elvina Malone, Elcina Potter Frett, Ilene Potter Chalwell, Carlene Potter and Charlene Potter; brothers: Halva I Rabsatt Sr., Eldred A. Potter Sr., Clinton Pizza Potter, Milton Potter, Richard Potter, Henry Potter and Ernest Sukie Potter. He is also survived by special niece, Stephanie Rabsatt; 29 grandchildren; 12 great-grandchildren; best friend, Sinclair Wilkinson; and many other loving relatives and friends.
The viewing will take place at 8:30 a.m. followed by a funeral service at 9:30 a.m. on Monday, June 7, at Davis Funeral Home Chapel. Interment will be in Western Cemetery No. 1.
Arrangements are by Davis Funeral Home, 774-1464.