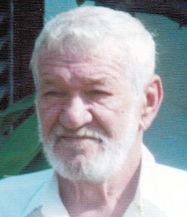 Eric R. Lewin, born Aug. 27, 1936, was native to Riverhead, Long Island, New York, but made St. Croix his home for well over 30 years. He died peacefully on Aug. 5, leaving behind his Honey Bun Kelly and his beloved dogs.
Family members include brothers: Victor and Duane Lewin; sister, Connie Ramsey; daughters: Sally Lewin, Tiffany Marucci and Erica Sonner; many grandchildren, nephews and nieces too numerous to mention. He also leaves his special friends: Neil Benowitz, Johnny Perez, Ms. Dorothy McQuilkin, Monica Jacobs, Betty and Krystal Vidal, Fred Bovio, Robert Milligan and Ms. Tabita Cruz. Special thanks is extended to hospice personnel, especially Brenda, Rose, Ms. "B" and Gail.
All arrangements are by James Memorial Funeral Home Inc.