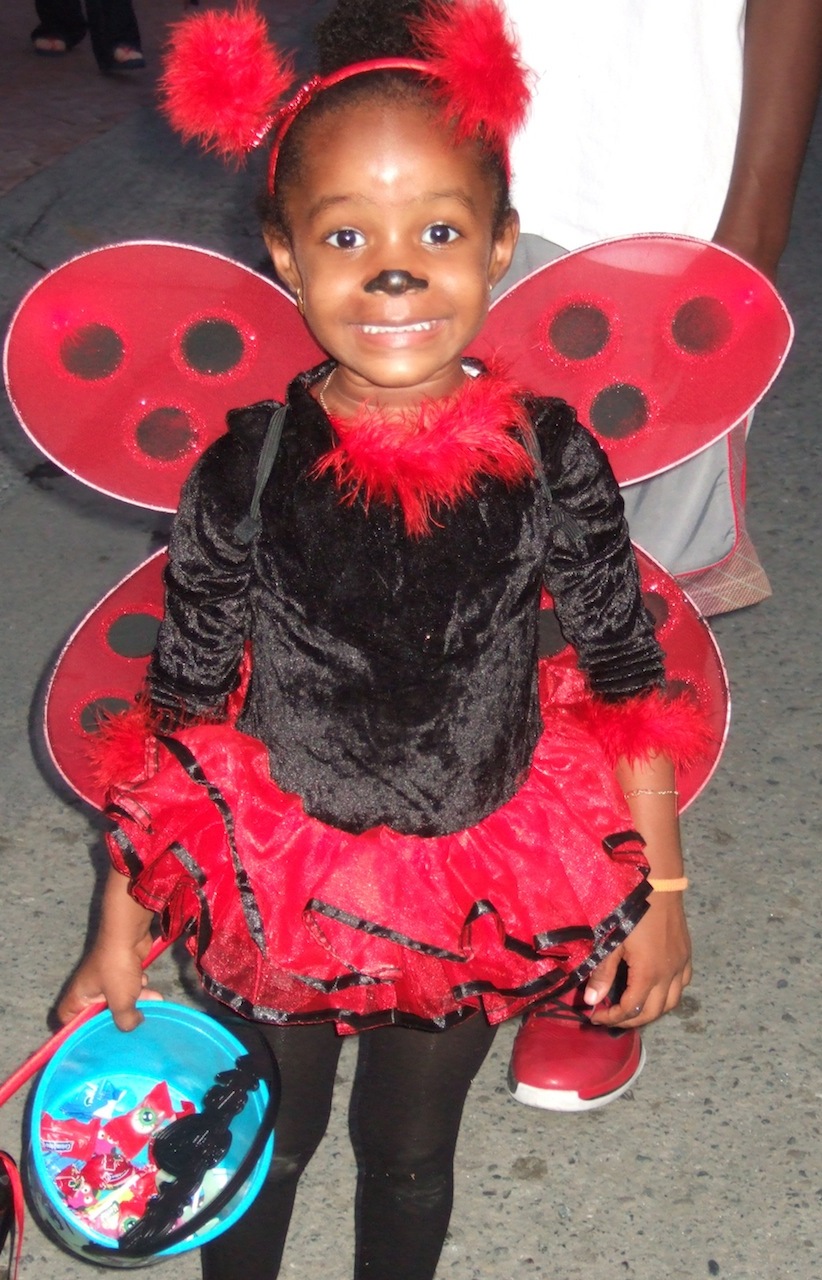 Witches, pirates and other fantasy characters bumped through Gallows Bay on Thursday night looking for Halloween treats at the merchants' second annual Galloween celebration.
Hundreds of skeletons, zombies, bumble bees, action heroes and pink kitty cats followed by parents skipped and ran from Marshall and Sterling on one end of the mall to American Medical Plans Insurance on the other. In between, costumed shops owners and staff entertained and gave away goodies while Mercy Child played music in front of the Bistro.
The lawn in front of American Medical Plans had been transformed into a cemetery with witches and ghouls guarding headstones, a skeleton rotting in a coffin and a half-buried witch with her legs sticking out of the dirt. Each night the staff takes the props inside and then recreates the cemetery in the morning, according to Mary Ann Holt, AMP manager.
Under the arcade, Holt and her staff served homemade cakes, coconut iced cupcakes and punch. Holt said they made 200-300 cupcakes and several red velvet and rum cakes for the event.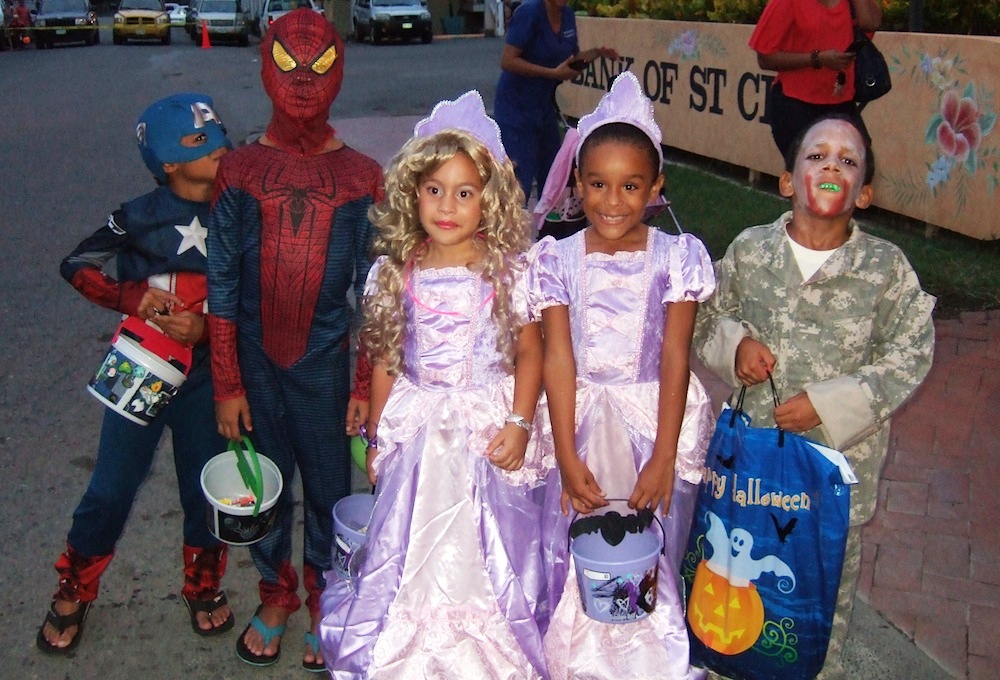 Christiana Williams and staff of the Bank of St. Croix gave away gift bags and candy. She said the event was created last year after the closure of the Hovensa refinery, well-known for its Halloween participation and parties.
The Bistro anchored the festivities and werewolves, jokers, cowgirls and a tiny hula dancer wandered in for goodies. Inside the coffee shop, balloons were tied to small wrists and candy dropped into trick or treat bags. Outside people socialized and enjoyed the music.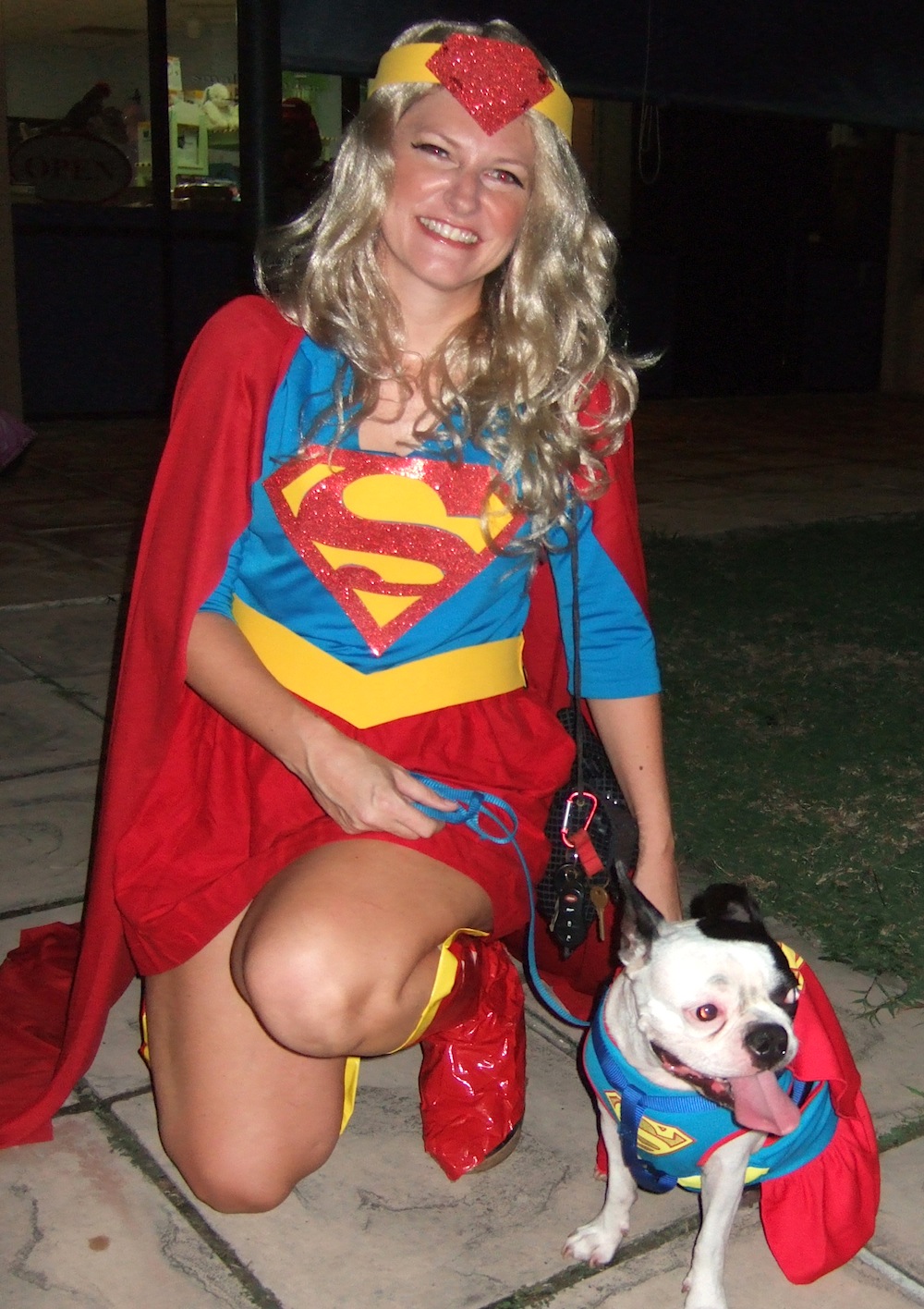 Nathan Rodriguez, 12, dressed as rocker "Slash" complete with leather jacket, spike bracelet, guitar and trademark black hat and sunglasses, waited patiently in line for his turn. Not surprisingly, he said the best part of the night was "the candy."
Undercover Books was crowded with witches, princesses, pumpkins and a tiny garden gnome getting their pictures taken for a costume contest. The photos will be on the store's website and winners will receive a gift card to the bookstore, according to shop owner Kobie Nichols. In one section of the store, costumed characters read stories to children and Nichols wandered around the shop, passing out candy and visiting with the parents.
"People are excited to bring their kids somewhere safe," Nichols said enthusiastically, explaining the large turnout.
Next door at Under the Palms Hair Salon, owner Debbie Pettit and her staff dressed as pirates pulled goodies from big pumpkin bowls. Pettit said she had enough for 300 trick-or-treaters this year, since last year they were overwhelmed by the crowd.
"It brings everyone out into the community. It's family oriented – that's the most important thing," Pettit said.
Gallows Bay Hardware and Small Wonder started running out of treats early. Before 6 p.m., the hardware store had given away three-fourths of their supply. They thought they planned better this year, according to Natalie Elvins. Small Wonder's Peyton Bryant planned for 200 children this year but had given away half of her candy during the first half hour. She started giving little candy canes.
By 7 p.m., it appeared a record will be set this year for an event that can only grow as more people learn about it. Other merchants that participated in "Galloween" festivities were Jaccar Organic and Natural Sorbet, Maria's Cantina, Budget Marine and Coldwell Banker St. Croix Realty.