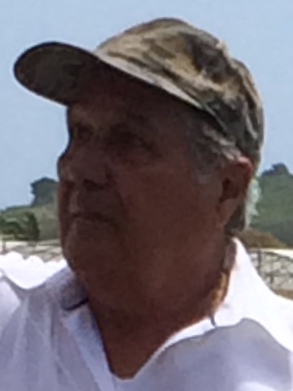 Emilio Perez Jr. also known as "Millo," of Estate Diamond died on Thursday, June 12, at his residence. He was 69 years old.
He was preceded in death by his mother, Isabel Maldonado; father: Emilio Perez Sr.; brother, Joey Perez; aunts: Paquita Maldonado and Antonia Maldonado; uncles: Luis Maldonado and Efrain Maldonado; and brothers-in-law: Jose M. Morales, Francisco E. Morales and Rufino Morales Jr.
He is survived by his wife, Gloria Perez Morales; sons: Luis Antonio Perez and Emilio Perez III; grandchildren: Soemili K. Perez, Tyrel A. Perez, Tyrah V. Perez and Kidaniel N. Perez; sisters: Blanca Perez, Sylvia Bonefont and Millie Diaz; brother, Jaime Perez; nieces: Ivelisse Torres, Etna Rivera, Sonia Rivera, Patricia Rivera, Ana Marie Morales, Kaleena Kornegay, Keisha Morales, Wanda Perez, Monique Perez, Christina Perez, Jeanine Perez Santos, Shaumar Diaz, Ginarie Diaz, Shantel Bonefont and Alethea Bonefont; and nephews: Ravly Morales, Felipe Torres Jr., Ben Rivera Jr., Marcos Rivera, Daniel Matos, Yamil Maldonado, Rufino Morales III, Edward Morales, Jerediah Morales, Jeremiah Matos, Jose Morales Jr., John Perez and Daniel Bonefont.
He is also survived by aunts: Marcela Maldonado, Pilar Maldonado and Ramona Maldonado; uncle, Octavio "Tavin" Maldonado; daughters-in-law: Sonia N. Perez and Raisah Perez; brothers-in-law: Gustavo L. Morales, Luis Raul Morales and Orlando Morales; sisters-in-law: Nora Torres, Virginia A. Morales, Griselle Rivera, Elvira Matos, Maria Morales and Brenda Rodriguez; mother-in-law, Zenovia Perez; special friends: Gustave Francis, Jaime Rodriguez and Douglas Henry; and other relatives and friends too numerous to mention.
There will be a viewing held at 9 a.m. and a funeral service at 10 a.m. on Wednesday, June 18, at the James Memorial Funeral Chapel. Interment will follow at Kingshill Cemetery.
All funeral arrangements are by the James Memorial Funeral Home Inc.