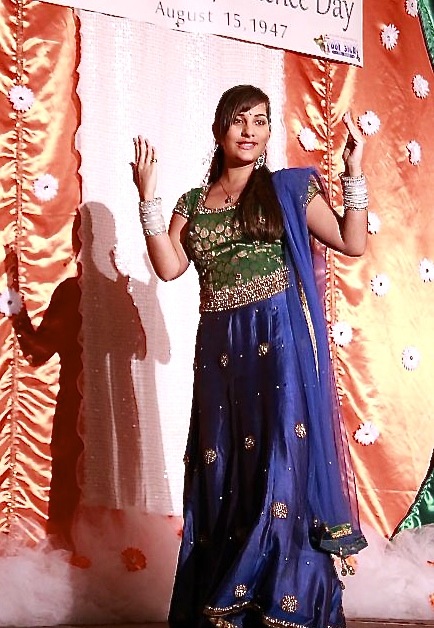 Each year the India Association of the Virgin Islands Independence Day Gala is held with one goal in mind: to raise as much money as possible for worthy local causes that provide everything from career counseling for at-risk youth to life-saving opportunities for families with premature or underweight babies.
"The best way to find yourself is to lose yourself in the service of others," Association President Mulo Alwani said Friday night to kick off this year's gala. Alwani said the association has truly taken this sentiment to heart over the years as its membership has grown and continued to donate to students, nonprofits and community agencies in need.
Those receiving checks this year included the University of the Virgin Islands, Family Resource Center, First Lady Cecile deJongh's Early Childhood Program, Miracle Babies Support Foundation and My Brother's Workshop, a group slated to receive $3,000 on Friday but that instead left with $5,000 thanks to donations from two of the gala's attendees.
"We cannot be more thankful for this," said Maressa Olive, whose daughter, Monetrick Olive, will be receiving half of the funds given to UVI Friday night as a scholarship donation. "God knows we needed it. We want our daughter to be able to do everything she wants to do, and that includes completing nursing school and moving on to becoming a doctor. We are so confident in her. We're excited as she prepares to go off to college. And we are so happy to have been given this opportunity to help her succeed."
Both Monetrick Olive and Michelle Malone will be receiving a full year's tuition for nursing school and both said Friday night that they can't wait to start putting the money to good use once they head back to the classroom next week. While Olive said she will just be starting college, Malone said she's ready to wrap up her junior and senior years so she can finally get into "the profession of caring" for patients.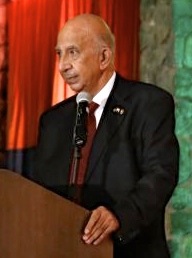 "For me, it has always been about how I can give back most to my community," Malone said. "I know most of the people here feel the same way and I know, just like me, that they would not be happy doing anything else."
Over the years, speakers said, the India Association has donated more than $90,000 to UVI alone.
A regular speaker during the annual event, Gov. John deJongh Jr. also recounted on Friday how he, as a young banker, was introduced early on by Alwani and other organization members to "a life of service" through Rotary. Now 34 years later, deJongh said he has been able to come full circle with the association through his government work and has found its members to be critical community partners on a variety of initiatives.
"The richness of your giving makes us a very rich community altogether," deJongh told the group.
In a touching tribute to the association's good deeds, Miracle Babies cofounder Cleone Boston helped to wrap up the evening with a special token of appreciation for Pash Daswani, association vice president, who Boston said took a special interest in her organization. Miracle Babies works to improve neonatal services offered at the territory's hospitals.
Boston said Daswani will be one of the main honorees at her organization's annual gala in September.
Friday's celebration also commemorated the 68th anniversary of India's independence, which, according to keynote speaker Ajit Kumar, makes the Asian subcontinent one of the oldest democracies in the world. Kumar, the consul general of India to Atlanta, spoke about strides the country has made in food production, how it is trying to break into emerging technologies and how the new government is seeking to empower its women and younger generations.
Interestingly Kumar spoke about India's recent election, in which he said 736 million people turned out to vote. For the election, two million electronic voting machines were used and 11 million military men were sent out to keep the peace.
The moral of his story, Kumar said, is that the county has come a long way on the road to freedom and the East Indian diaspora – including Indian communities like the one in the Virgin Islands – has been the most effective ambassador for pushing these messages and ideals forward.