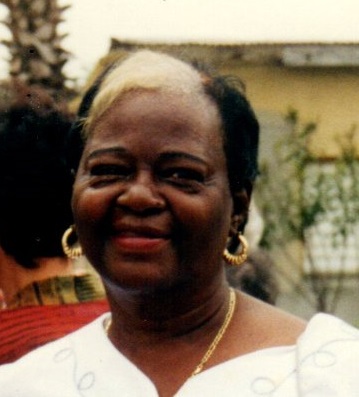 Gloria A. Sealey, also known as "Glory," of Constitution Hill died on Aug. 25.
She was preceded in death by her grandson, Kareem McIntosh.
She is survived by her husband, Amos Sealey Sr.; stepmother, Merle Horsford; daughters: Joycelyn Sealey, Sheron Sealey Fredericks and Cheryl Sealey Smith; sons: Amos "Sal" Sealey Jr., Ludvig "Biggs" Sealey and Charles "Mountain" Sealey; adopted daughters: Lyn Fredericks, Mona Barnes, Shaisa Fredericks and Edna Sealey; adopted sons: Emanuel Liburd, Angel Ventura, Carl Hansen and Almore Frederick Sr.; and grandchildren: Gleston McIntosh Jr., Shawn, Chris, Kyle, Tifany Sealey, Atmore "Flakey," Kaleem "Kaka," Karima Liburd, Amos Sealey III, Mark Smith, Jamal Smith, and Nivea, Charles Jr., Lamar, Kareem and Anayah Sealey.
She is also survived by sisters: Virginia, Paulina, Loma, Zelma, Corine Horsford, Rosetta Steven and Azzula Ford; brothers: Ulrick Plaskett, Paul, Wilmont and Rosalto Horsford; great-grandchildren: Anesha Knight, Atisha, Ajani, Amoy, Anthony, Aden, Austin, U'Reisha, Kaleem Jr., K'Shawn, Kazir, Trent Fredericks, Michael Liburd and K'Shailah; daughter-in-law, Lezette Sealey; son-in-law, Mark Smith Sr.; brothers-in-law: Tony Steven and Paul Ford; and sisters-in-law: Rosa Horsford and Dorothy Horsford.
Other survivors include godchildren: Dean Camacho, Janice, Douglas Thompson, Adelle Rhymer, Shermaine Rey and Tanya Simon; special friends: Helena Vialet, Erma Williams, Christina "Anita" Hicks, Aselita, Mr. Farrell, Joe and Lucy, Ms. Hewitt, Ms. J. Hector, Malcolm Evans, Kenrick, Joy Perez, Helen Sealey, Avelda/ Richard Branch and Pastor Estrada; cousin, Olive Bates; nieces, nephews, relatives and friends too numerous to mention, including the Acoy, Maranda, Willocks and Davis families.
There will be a viewing at 11 a.m. and a funeral service at 11:30 a.m. on Friday, Sept. 5, at Holy Cross Catholic Church. A private interment will follow. Professional funeral services are entrusted to James Memorial Funeral Home Inc.