The U.S. Virgin Islands is competing with the world in attracting travelers, and the V.I. Port Authority is doing more with less to throw out the welcome mat, the Senate Finance Committee was told Tuesday.
VIPA Executive Director Carlton Dowe presented the authority's budget to the committee Tuesday at the Earle B. Ottley Legislative Hall on St. Thomas.
VIPA manages the seaports and airports that serve as the front door for tourists visiting the territory, Dowe said, but there is plenty of competition for those visitors – and their wallets.
The British Virgin Islands is coordinating with Norwegian Cruise Lines to build a $30 million cruise facility, he said. St. Kitts is investing $31 million in expanding its cruise facilities, while Barbados is building a $100 million port for cruise ships.
"These new developments threaten our economic success," Dowe said. "The world is not waiting for the U.S. Virgin islands."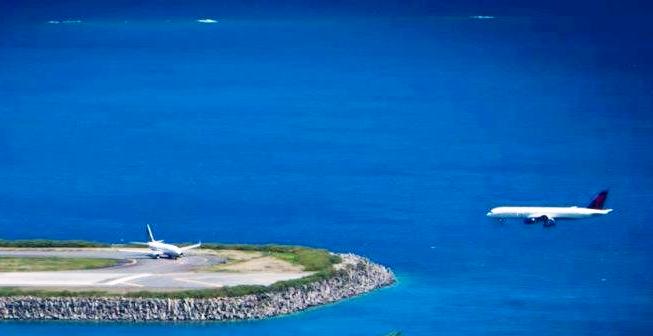 The port authority is undertaking projects to keep the territory competitive, and doing it with a tightened belt, he said. The proposed Fiscal Year 2015 budget for VIPA is $88.3 million, compared to $96 million in 2014. VIPA does not draw from the V.I. General Fund, but draws the bulk of its funds from operating fees and charges for its facilities and from capital grants.
The territory can expect a moderate increase in both air and cruise passengers in 2015, he continued: Air passengers are expected to increase from 894,000 in 2014 to 940,000 in 2015, and cruise ship arrivals are estimated to rise marginally, from 1.9 million to 1.92 million.
In June the VIPA board approved incentives to attract new air passengers, and they're already paying off, with the Department of Tourism announcing Tuesday that Delta Airlines is returning to St. Croix and increasing its flights to St. Thomas.
The board voted to waive landing fees and half the passenger fee for 12 months for airlines that establish a new route or expanding existing service to St. Croix for two years, according to Dowe. Another airline, which the executive director would not name, is also going to add service in early 2015.
VIPA is trying to attract new service to St. Thomas in the hours before noon and after 5 p.m. Delta is going to add twice daily flights from Atlanta and add a third Saturday flight, he said.
The authority is also upgrading its facilities, he continued. Marine consultants are preparing for maintenance dredging at the Schooner Bay Channel at the Gallows Bay Marine Facility on St. Croix to allow small cruise ships and luxury vessels to dock safely.
The Henry E. Rohlsen Airport on St. Croix received a $4.8 million grant in 2013 to fund the first phase of repairs of its apron, and to study how to move passengers more smoothly through the security portion of the airport.
On St. Thomas, Dowe noted the Cyril E. King Airport was built 20 years ago and was planned to accommodate 300,000 travelers a year. Today that has more than doubled, to more than 700,000 annual passengers.
In August the first phase of the baggage claim area remodeling and expansion opened. The second phase will include enclosing the entire baggage claim area to add air conditioning, a new concession space and a redesigned restaurant. The existing baggage belts are being expanded from two to three.
VIPA received a $5.9 million FAA grant to begin the King Airport General Aviation Apron Rehabilitation Project. The apron, which is used for private jet parking, was built in 1986 and is deteriorating. A portion of the grant will be used to replace the entire perimeter fence with an 8-foot, black vinyl-coated chain link fence that will extend around the entire secure area of the airport.
Dowe said another $1 million grant to purchase firefighting equipment and to conduct an environmental assessment of building a bridge to cross a channel near the general aviation apron at King Airport. The bridge will lead to an expanded jet-parking apron. When it is completed, the authority will relocate the existing maintenance building to expand the area for general aviation, Dowe said.
Dredging is funded primarily from VIPA revenues. The authority will begin to dredge Crown Bay Marina this month, as soon as it receives an OK from the U.S. Army Corps of Engineers. This will allow St. Thomas to continue to accommodate the largest cruise ships.
The authority faces a November deadline, he added, or the territory stands to lose about 38,000 cruise passengers and more than $7 million in passenger and crew spending $382,980 in gross receipts taxes and $396,384 in port fees.
Dowe also told the senators about VIPA's plans for the aging Bournefield housing community. The crumbling facility cannot be insured because it is in such dilapidated shape. VIPA spent about $100,000 in repairs to the 15 worst units. The agency plans to demolish the units as tenants move out.
VIPA has entered into a memorandum of understanding with the V.I. Housing Authority. The housing agency will construct a new housing community on unused port property near the University of the Virgin Islands.
Those units will be available first to residents of the 39 families still living in the Bournefield Community, and VIPA will then use the Bournefield land to expand operations at King Airport, Dowe said.