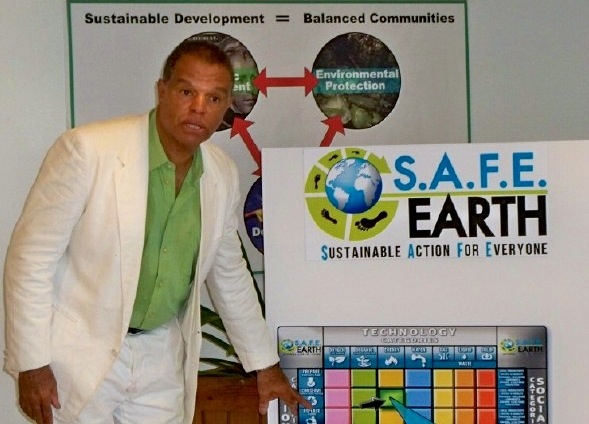 Onaje Jackson was into renewable energy projects on St. Croix before it became a hot topic. Hewas exploring the concept of sustainability before it became a buzzword for everything "green."
Now his passion is taking him one step further.
On Tuesday he announced the unveiling of S.A.F.E Earth. "Its a first-of-its-kind sustainability support program that puts saving Mother Earth … right at your fingertips," Jackson said. SAFE is an acronym for Sustainable Action for Everyone.
The website will, according to Jackson, be a potent new tool for the grass roots sustainability movement, providing an online resource center that will offer a wide range of affordable green tech support apps, introductory guides to sustainable action, online webinars and subscription-based support services.
"I'm thrilled the climate movement is exploding," Jackson said. "This will compliment the mass mobilization. This is a way to channel enthusiasm and make a big push to define it correctly."
S.A.F.E. Earth – a suite of web-based solutions supporting individuals and organizations committed to addressing climate change, extreme economic inequities and other threats to our global community – will launch Wednesday.
The event Tuesday at The Palms at Pelican Cove Resort, St. Croix, was to build awareness about Jackson's creation and to promote support for the IndieGoGo crowd-funding campaign for final program and product development.
Jackson pointed out that joining the SAFE Earth team and going green will be as easy as linking with social media.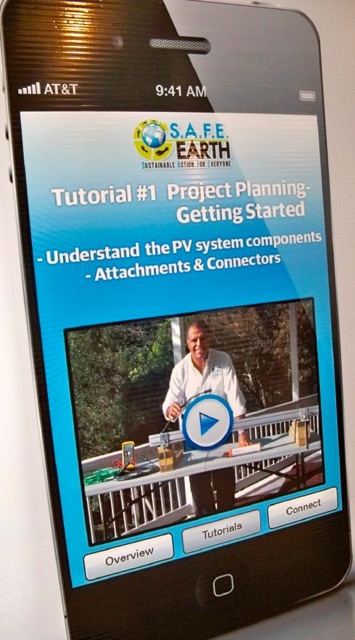 Delegate Donna M. Christensen said, "SAFE Earth is an idea whose time has come … offering practical tools urgently needed to protect the future of our global community."
Over the last 25 years, Jackson has designed and implemented groundbreaking sustainable community development and green technology projects throughout the Americas for such organizations as The World Bank, The Nature Conservancy, The Caribbean Hotel Association, Programme for Belize, among others, the statement said.
He was tapped by the V.I. Water and Power Authority and V.I. Energy Office in 2002 to design and implement one of the first series of grid-tied net-metering solar-PV projects under the U.S. flag.
Jackson is a graduate of the Massachusetts Institute of Technology and Yale University and has served on the boards of the American Solar Energy Society, the Caribbean Solar Energy Society, the U.S. Green Building Council – Caribbean Chapter and the Yale Afro-American Cultural Center, among others. He has lectured extensively in the US and the Caribbean on renewable energy and sustainable development, according to the press release.