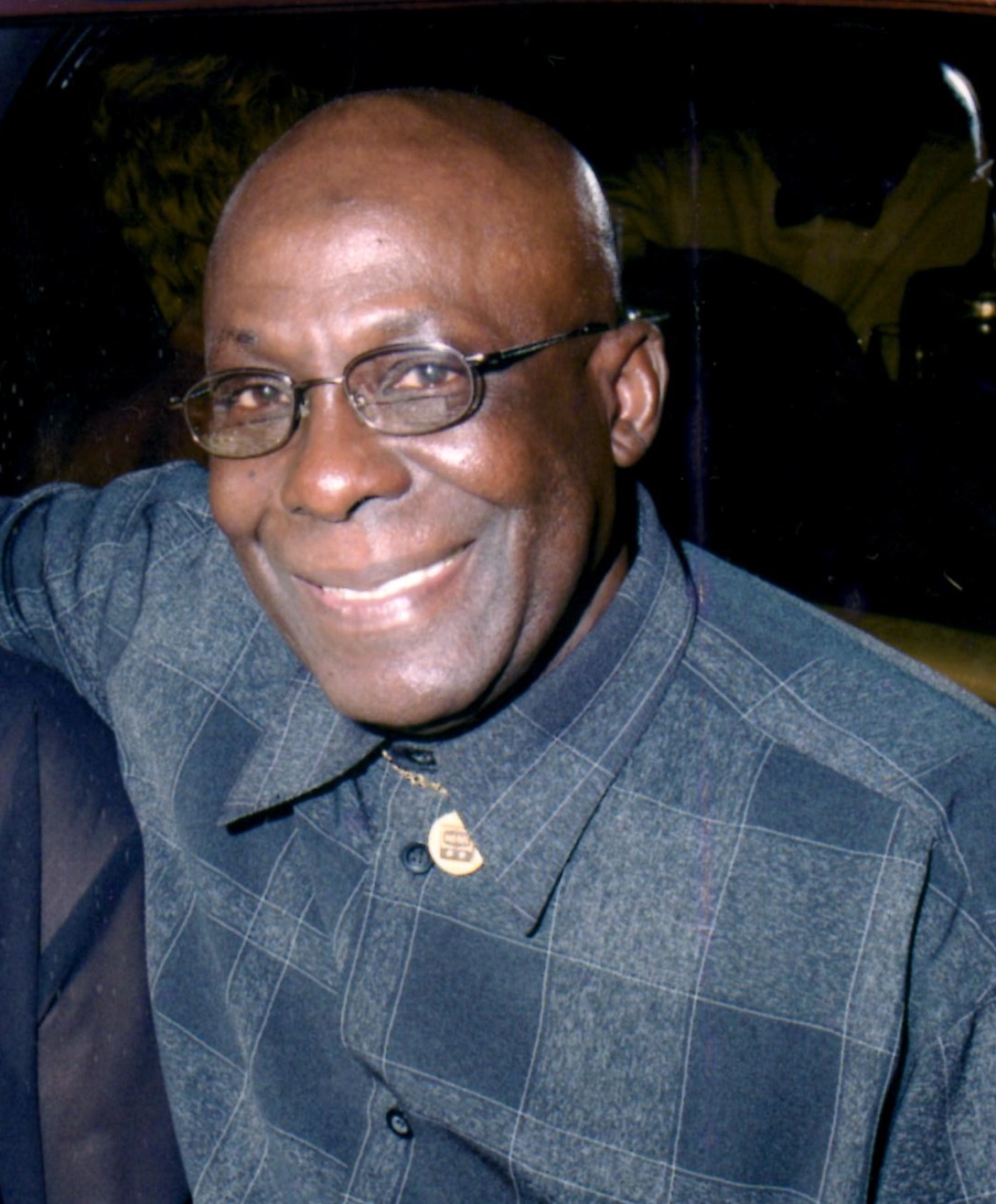 He was preceded in death by his parents: Crafton Williams and Ethel John; sister, Unatta Glean; brother, Herman Alexander; and granddaughter, Zachel David.
He is survived by his wife, Jeanette Bernadette John; daughters: Diane Gail John and Anna Wiseman; sons: Terry John, Elton Luther John, Winston David and Lincoln David; grandchildren: Christian St. Rose, Matthew John, Tiara John, Samuel John, Kwene David and Chenel David; sister, Virginia Cudjoe (N.Y.C.); brothers: Joseph Alexander, David Alexander, Michael Williams (Trinidad and Tobago) and O'Neale Alexander (Trinidad and Tobago); and nieces: Jennifer Scott, Cynthia Glean, Erica Williams, Jeanette Williams, O'Nealia, Liz and Kamila Alexander, Venessa, Michelle and McHeather Williams.
He is also survived by nephews: Urick Alexander, Don Bailey, Pat Bailey, Bennett Phillip, Dexter, Kenwyn, Terry and Hayden Williams, Llewelyn, Christopher, Errol and Ozzie Glean; great nieces: Natacha Flermius, Carmen Glean, Christine Scott, Crystal Williams and Abia Bailey; great nephew, Urick Alexander Jr.; brother-in-law, Wilson Cudjoe; and sisters-in-law: Unita Alexander and Doreen Williams; godchild, Vaughn Charles.
Other survivors include special friends: Hamilton Howie and family, Blaise Charles and family, Phillip Galloway and family, Nicholas Henry, Lazarus Joseph, Aldwyn and Barbara Dick, Anslem and Elderina Charles, Louise Lazar, Brenda Christian, Patterson and Cynthia Thomas, Hovensa LLC, Ricardo Richards Elementary School faculty and staff, Maria Felix and family, Rosa Figueroa and family, Carmela Ayala and family, former Senator and Mrs. Santiago, Laura Garcia, Andre Roberts (N.Y.C.), Dr. Yolan Thomas (N.Y.C.), Lynette Thomas (N.Y.C.), Ms. Linda(N.Y.C.), Dr. Michael Potts, Joseph Bannis and family, Sharon Maitland (Fla.), Anne-Marie and John Vidal and family, Mr. Elcock, Mr. Franklin and the rest of the Hovensa Security Department, Anna-Rose Charles (Texas) and Jean Small; as well as other relatives and friends too numerous to mention.
There will be a viewing held at 10 a.m. followed by a funeral service at 11 a.m. on Saturday, Nov. 1, at Frederiksted Assembly of God Church. Interment will be at Kingshill Cemetery.
Professional funeral services are entrusted to James Memorial Funeral Home Inc.